Pyes Creek Bridge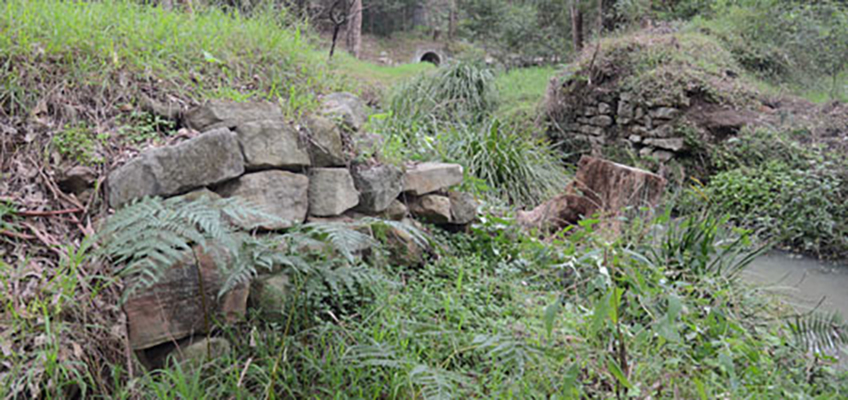 When the remains of a bridge over Pyes Creek was discovered Hornsby Shire Council commissioned an archaeological team to research its origins.
The creek is approximately six kilometres long, rising near West Pennant Hills and entering Berowra Creek to the west of Hornsby. It's named after James and Thomas Pye, who were among the first settlers in the area when they were granted 60 acres in 1819.
The study into the bridge reveals a fascinating glimpse of the early days of European settlement. You can read it below.
If you would like to see the remains of the bridge they can be found at the end of Woodlark Place in Castle Hill.
An Investigation of Historical Evidence at Pyes Creek - Terry Kass
Engineering Assessment of Remains at Pyes Creek - Bill Jordan