Pest Animals
The law in New South Wales defines a pest animal as any non-native species (other than humans) having an adverse effect on the environment, the economy or the community (S.15, Biosecurity Act 2015). Pest animals commonly found in Hornsby Shire include wild rabbits, red foxes, cats, common mynas and common carp. Other less common or potential pest animals in the Shire include wild dogs, wild pigs, wild deer and wild goats. Native animals and domestic pets that may at times pose a nuisance, are not categorised as pest animals.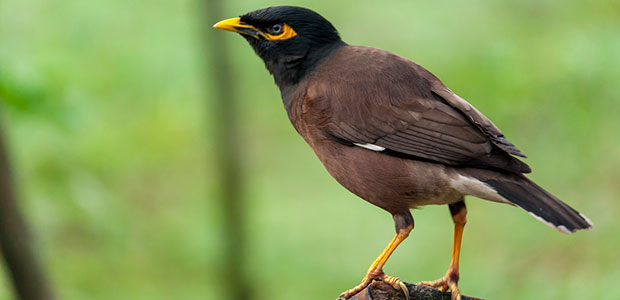 Native to Asia, the common myna (or 'Indian' myna) Acridotheres tristis is a pest animal frequently seen in built-up areas of the Shire, especially around shopping centres and school playgrounds.
For more information about pest animals in Hornsby Shire, contact Council through the Online Services Portal or phone 02 9847 6666.