How Council Works
The elected Council for Hornsby Shire is made up of 10 local residents: a popularly elected mayor and nine elected councillors.
The role of councillors is to direct and control the affairs of Council, representing the interests of residents while providing leadership and guidance to the community. The majority of decisions are made at Council meetings, which are held each month. It is the mayor's role to preside at these meetings and act as the public face of Council.
The daily management of Hornsby Shire Council is the responsibility of the general manager. Council functions are divided into four divisions, each of which is controlled by a divisional manager who reports directly to the general manager. Those divisions are Corporate Support, Community and Environment, Planning and Compliance, and Infrastructure and Major Projects.
The general manager and divisional managers are guided by the Delivery Program, which outlines Council's main objectives and instructions.
For further information, please contact Council's Administration Centre on (02) 9847 6666, or email hsc@hornsby.nsw.gov.au.
Management
General Manager – Steven Head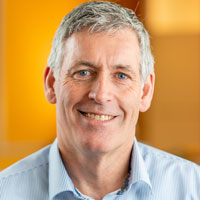 As chief executive officer the general manager implements the decisions of Council's elected representatives. He is also responsible for the day-to-day management of Council as a corporate organisation and provides the most direct link between the councillors and staff.
Infrastructure and Major Projects Director – Fiona Leatham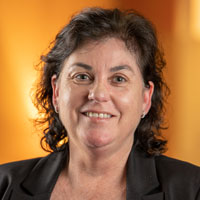 Fiona manages the Infrastructure and Major Projects Division which is responsible for Hornsby Shire's infrastructure, including roads, drains, community buildings and amenities. There are more than 1,300 local roads that fall under Council's control, as well as 25 regional roads, more than 260 kilometres of footpaths and around 200 kilometres of foreshore. Another important task is the construction and maintenance of public buildings, including community centres, libraries, childcare centres, public toilets, bus shelters and aquatic centres.
Corporate Support Division Director – Glen Magus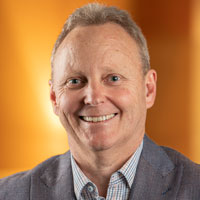 Glen manages the Corporate Support Division which is responsible for helping councillors and staff with a variety of services and facilities. Its duties include managing Council's finances, human relations, customer service, administration, property services, technology and transformation.
Glen is a qualified CPA and has a Bachelor of Business, a Postgraduate Diploma in Accounting and a Master of Leadership and Management. He has spent the last 25 years in Local Government across two Councils. Since joining Hornsby Shire Council, Glen has held numerous roles and has served as Chief Financial Officer for several years. His main responsibility is to bring about improvement and efficiency to the organisation.
Community and Environment Division Director – Steve Fedorow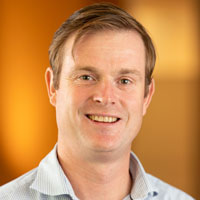 Encompassing community services and the arts including the management of Wallarobba Arts and Cultural Centre, Hornsby Mall and 26 community centres throughout the Shire; public event management; as well as providing community development services with focus areas extending from young people to the aged.
Council's library network provides members of our community with the opportunity to borrow digital and print resources in English and other community languages as well as a range of programs to encourage literacy within the community.
Steve is the Director of the Community and Environment Division which encompasses the human side of Council's services, as well as environmental management of our Shire. Steve is responsible for overseeing the provision of a diverse range of services including libraries, garbage and recycling services, community services and the arts, and management of our natural environment.
Steve has a degree in Environmental Health and has worked for Hornsby Shire Council since 2011.
Planning and Compliance Division Director – James Farrington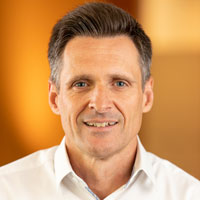 The Planning and Compliance Division seeks to strike a sustainable balance between the needs of Hornsby Shire's growing population and the protection of our natural environment. Its main responsibility is helping to decide what developments are allowed to proceed and the standards they need to meet.
James has a degree in town planning and has worked at Hornsby Shire Council since 1997. He is eager to prepare for the future housing and employment needs of residents through a planning framework that attracts investment and promotes sustainable development.
Council Meetings 2023
Wednesday, 8 February 2023
Wednesday, 8 March 2023
Wednesday, 12 April 2023
Wednesday, 10 May 2023
Wednesday, 14 June 2023
Wednesday, 28 June 2023
Wednesday, 12 July 2023
Wednesday, 9 August 2023
Wednesday, 13 September 2023