Outdoor Dining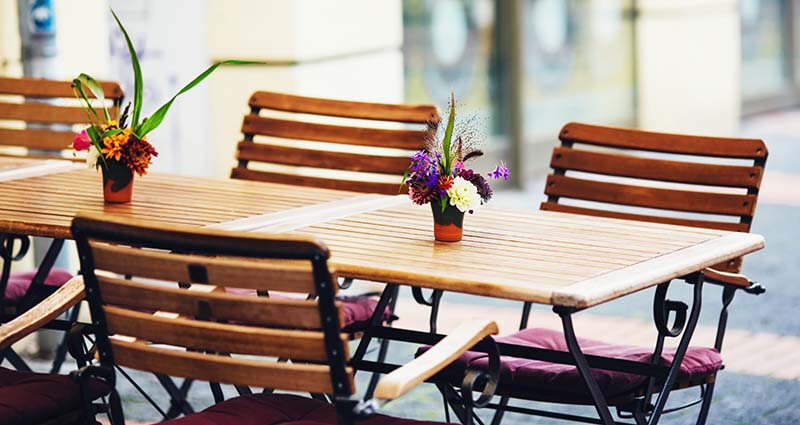 Outdoor Dining Code
Hornsby Shire Council is committed to creating opportunities for small businesses and supporting local economic development and commercial vitality. Outdoor Dining helps to create a more vibrant and cosmopolitan atmosphere in the commercial centres of Hornsby Shire.
This code establishes Council's policy for the use of public footway for the purposes of outdoor dining and to ensure a pleasant and safe environment for business patrons and the general public. The code applies to cafes, restaurants and sandwich shops which meet the definition of "restaurant" under the Roads Act, 1993
Business owners looking to apply for an Outdoor Dining permit must submit an application to Council and meet the requirements of Council's Outdoor Dining Code. All premises located next to a classified road, such as those along sections of Pacific Highway, must have approval from Transport for NSW and must meet additional requirements. If you are unsure on the classification of the road or would like to discuss an Outdoor Dining application then please contact the Land and Property Services team on 9847 6666.
Any outdoor dining area intending to serve alcohol requires a separate licence under the Liquor Administration Board, Office of Liquor, Gaming and Racing. Please call 9995 0750.
To apply, you will need to submit an Outdoor Dining Application Form along with the following:
Proof that you have the right to operate the shop adjoining the outdoor dining area (eg. front page of lease)
Proof of Identity (Driver's licence or passport)
Floor plan of the site drawn to a scale of 1:100
Plan to show site location relative to business premises, roadway, footpaths, kerb and any other obstructions.
Furniture layout including orientation of tables, chairs, umbrellas, barriers and including all dimensions
Outdoor dining fees and charges apply. For current fees and charges, please visit www.hornsby.nsw.gov.au/fees.