Swimming
COVID-19 UPDATE – Thursday, 23 December 2021
Please refer to the NSW Government rules for people in NSW for restrictions currently applicable.
Please also note:
Maintain social distancing at all times
Spectators are required to wear a face mask
Gym patrons are required to QR code check-in on arrival
Galston Aquatic & Leisure Centre
Galston Aquatic & Leisure Centre remains closed to the public in preparation for facility upgrades and will not reopen until these are complete. Please direct all enquiries to GALCenquiries@hornsby.nsw.gov.au and a team member will get back to you as soon as possible.
Keep an eye here and on Facebook for further updates:
https://www.facebook.com/hornsbyaquaticandleisurecentres/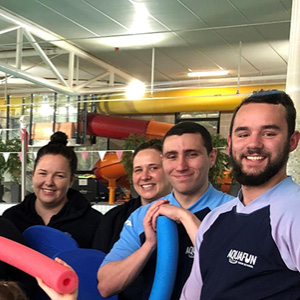 Are you looking for a rewarding job?
Apply to become a learn to swim instructor or lifeguard at Hornsby Aquatic and Leisure Centres and this could start your journey teaching people of all ages a life skill