Bushcare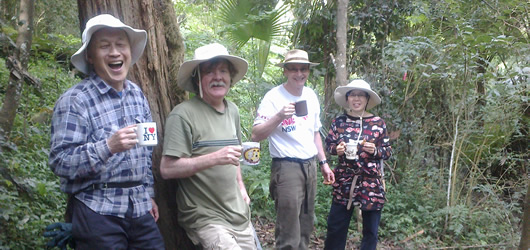 What is Bushcare?
Hornsby Shire Council Bushcare program has been running since 1989. The program is one of the earliest and one of the largest in New South Wales. Bushcare volunteers restore bushland areas and help creating a better natural environment for current and future generations. There are 400 registered volunteers working at 65 different sites across Hornsby Shire, stretching from North Epping in the south to Glenorie in the north and Dangar Island in the east.
What do Bushcare volunteers do?
Bushcare volunteers contribute to the restoration of degraded bushland areas into healthy natural ecosystems. Volunteers control weeds, improve native animal habitat and plant local native species. Bushcare is a great program where you can enjoy the outdoors, make friends and learn about nature.
Upcoming Events
18 March 2020 – Hornsby Shire Council Events: Important information regarding COVID-19
The Australian Government has ordered the cancellation of non-essential public gatherings of more than 500 people outdoors and more than 100 people indoors. Following this advice, and in the interests of public health, the following Council events taking place between now and 30 April have been cancelled:
Westside Vibe
All regular library programs and events, including Meet the Author and Mums and Bubs
Youth Week Comedy Night
Native Plant Giveaways
Guided Bushwalk Program
Bushcare Volunteers program
Sustainability workshops and talks, including Compost and Worm Farming Workshops
School holiday programs
Chipping for Mulch on Sunday 22 March from 7.30am-12.30pm at the Old Dog Pound, Westleigh, will proceed as planned at this stage with social distancing measures in place.
More information
More information on COVID-19 can be obtained from the following authorities or by telephone to the Coronavirus Health Information Line on 1800 020 080.
NSW Health: https://www.health.nsw.gov.au/Infectious/alerts/Pages/coronavirus-faqs.aspx
In-language (Arabic, Bahasa/Indonesian, Chinese - Simplified, Chinese - Traditional, Farsi, Korean, Thai, Vietnamese) resources available
here.
Federal Department of Health:
https://www.health.gov.au/health-topics/novel-coronavirus-2019-ncov
---
The very best way to protect yourself and others from infection is to maintain good hand and respiratory hygiene.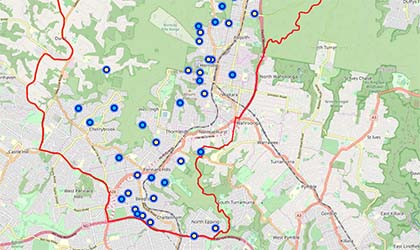 Bushcare News
2020
2019
2018
2017
2016
2015