Library
COVID-19 Update – 22 January 2021
It is now mandatory to sign in on the NSW Government COVID Safe QR Code app each time you visit our facilities.
In accordance with NSW Health's Public Health Orders, face masks are mandatory for patrons attending Council's libraries and the Customer Service desks at Council Chambers and the Waste Management facility in Thornleigh (unless exempted under the Order). If you do not have a face mask, our friendly team will supply you with one free of charge. At this time, patrons attending Hornsby Shire Aquatic & Leisure Centres and the Thornleigh Brickpit are not required to wear a mask. Further information is available on the NSW Health website here.
Australia Day public holiday – 26 January 2021
All Hornsby Shire Libraries will be closed on Tuesday 26 January for the Australia Day public holiday. After hours chutes are available at all libraries for the return of your library items. You may renew your library items online at any time.
Hornsby Library Refurbishment
The refurbishment of Hornsby Library will start from Wednesday 27 January, when the construction company (Built Pty Limited) will take over the site. In the lead up to refurbishment our collections, public computers, printing and photocopying are moving to the centre of the library floor.
From Monday 1 February Hornsby Library will open later at 11am Monday to Saturday.
Opening hours will be:
Monday to Thursday: 11am-9pm
Friday: 11am-7pm
Saturday: 11am-5pm
Sunday: 2pm-5pm
Summer Reading Club 2020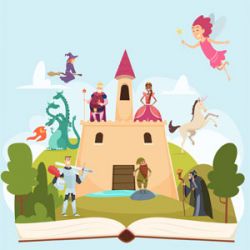 The Summer Reading Club is a national reading program designed to encourage children to read and explore the amazing world of books over the summer school holidays.