Local History
COVID-19 Update – 29 January 2021
It is now mandatory to sign in on the NSW Government COVID Safe QR Code app each time you visit our facilities.
In accordance with NSW Health's Public Health Orders, as of midnight Friday 29 January 2021, face masks are strongly recommended for patrons attending Council's libraries and the Customer Service desks at Council Chambers and the Waste Management facility in Thornleigh. If you do not have a face mask, our friendly team will supply you with one free of charge. Patrons attending Hornsby Shire Aquatic & Leisure Centres and the Thornleigh Brickpit are not required to wear a mask. Further information is available on the NSW Health website here.
Our libraries are operating with limited hours, and we encourage you to use our Click & Collect service to keep your visit as brief as possible.
We are progressively increasing services and opening hours over the coming months based on advice from state and federal government.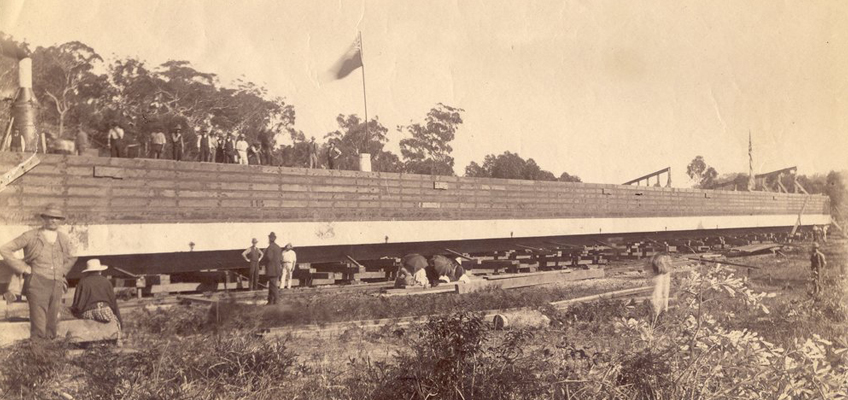 What does the collection contain?
Hornsby Shire Recollects, a rich source of online historic materials about Hornsby Shire;
Books covering a range of local topics;
Newspapers, periodicals and newsletters published locally;
Pamphlet files on a number of subjects, containing clippings from local newspapers, brochures and other material;
Maps and plans on a miscellaneous range of subjects, including local subdivisions, early parish maps and local projects;
Council reports on environmental, planning and administration issues from all sections of Hornsby Shire Council;
Annual reports, newsletters, minutes and letters donated by local organisations such as schools, sporting clubs and community associations;
Microfilm resources including local newspapers, Council Rate Books, phonebooks and the Sands street directory going back 100 years;
Photographs and prints of locations around the Shire that show the way the area has changed over time.
Microfiche/Microfilm readers are unavailable for use during the refurbishment of Hornsby Library. We apologise for any inconvenience.
How can this material be accessed?
Hornsby Shire Recollects can be accessed online from any computer or device with an internet connection. Help document the history of our shire by becoming a member and contributing your historic photos, documents and memories.
The rest of the collection is located in the Local History Collection at Hornsby Library. It is a reference collection and its resources cannot be borrowed, though some of the books are also available in the borrowing section of the library.
Some of the material is fragile and needs to be viewed under the supervision of Local Studies staff.
Is there information on family history?
Yes, there is an entire Family History Reference Collection in the Local Studies Reading Room. It includes handbooks, reference works and historical records on microfiche and microfilm.
You can find out more by checking out the Family History section of our website.
Is assistance available?
Yes, our Local Studies staff are always happy to help with your research during office hours Monday to Friday. To make an appointment phone 9847 6807.