Youth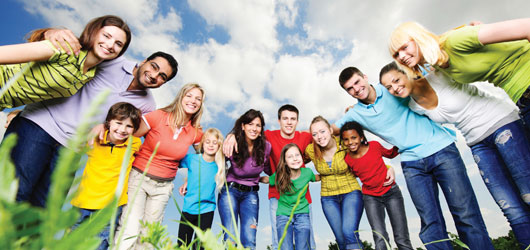 Council operates skate parks, sport facilities, events throughout the year and regular live performances in Hornsby Mall showcasing local young artists.
Afternoon Tea for HSC Students
Hornsby Shire Council is hosting an afternoon tea for HSC students in Hornsby Library this Friday 20 October from 3-4.30pm.
Friday 20 October, 3pm-4.30pm
Location: Hornsby Library (Room 1 – near front door)
Event cost: Free. No registration required.
Serving healthy brain fuel and a few treats thrown in – whole fruit, yogurt, baked savoury goods, juice, water and a few mini treats like chocolate for good measure.
Youth Week 2023 – 20-30 April
Thanks to all who participated in Youth Week 2023. It was great to Connect, Participate & Celebrate with you. Council have an ongoing commitment to young people and are always keen to hear from you. To assist with this, please consider completing our Youth Week 2023 survey:
Mayor's Youth Trust Fund
Funding for the Mayor's Youth Trust Fund (MYTF) has been exhausted for the 2022/2023 financial year. The MYTF Program is being reviewed for the 2023/2024 financial year and more information will be made available when finalised.
National Youth Week
Each year Hornsby Shire Council is actively involved in National Youth Week, which celebrates young people and their achievements throughout Australia.
For more information, please contact Council's Community Development Officer Sue Downing on 9847 6889 or email sdowning@hornsby.nsw.gov.au.
Hornsby Kuring-gai Youth Network
The Hornsby/Kuring-gai Youth Network is made up of youth workers, community workers and other representatives with an interest in youth issues. It meets monthly and aims to develop partnerships, share resources, improve services and advocate on behalf of young people.
If you would like to be part of the network please contact Ku-ring-gai Council's Youth Services Officer, Cherise Ricciardo on 9424 0994 or cricciardo@kmc.nsw.gov.au
Useful links
Help and advice
Education and careers
Music
Indent - Resources, information, workshops, funding, skills development and networking opportunities for young people wishing to break into the music industry.
Triple J - The ABC's radio station aimed at young people.
Information and resources