Workshops and Education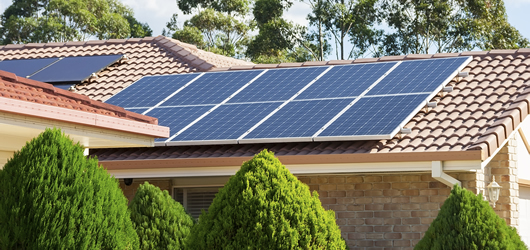 Are you wanting to renovate your home? Maybe your garden landscaping needs an update? Perhaps you have outgrown your home and want to start again with a newly built home or you just want to know how to reduce those energy and water bills.
If this is you, come along to one of council's free workshops.
Learn how you can add additions to a current home or build a new home in a smarter way. Receive handy tips from our experts on how you can maximise your budget to save you money in the long term.
Whether it is a garden makeover or home makeover you're after, come and check out our workshop series.
Upcoming Workshops
18 March 2020 – Hornsby Shire Council Events: Important information regarding COVID-19
The Australian Government has ordered the cancellation of non-essential public gatherings of more than 500 people outdoors and more than 100 people indoors. Following this advice, and in the interests of public health, the following Council events taking place between now and 30 April have been cancelled:
Westside Vibe
All regular library programs and events, including Meet the Author and Mums and Bubs
Youth Week Comedy Night
Native Plant Giveaways
Guided Bushwalk Program
Bushcare Volunteers program
Sustainability workshops and talks, including Compost and Worm Farming Workshops
School holiday programs
Chipping for Mulch on Sunday 22 March from 7.30am-12.30pm at the Old Dog Pound, Westleigh, will proceed as planned at this stage with social distancing measures in place.
More information
More information on COVID-19 can be obtained from the following authorities or by telephone to the Coronavirus Health Information Line on 1800 020 080.
NSW Health: https://www.health.nsw.gov.au/Infectious/alerts/Pages/coronavirus-faqs.aspx
In-language (Arabic, Bahasa/Indonesian, Chinese - Simplified, Chinese - Traditional, Farsi, Korean, Thai, Vietnamese) resources available
here.
Federal Department of Health:
https://www.health.gov.au/health-topics/novel-coronavirus-2019-ncov
---
The very best way to protect yourself and others from infection is to maintain good hand and respiratory hygiene.