Car Share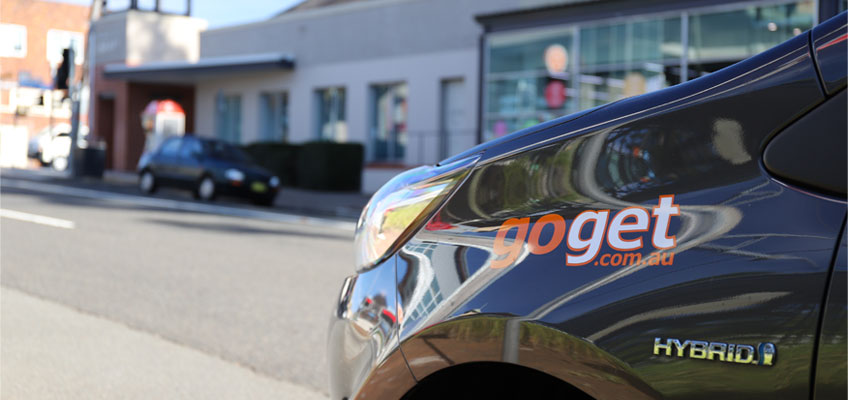 Car share is an effective way to reduce traffic congestion and emissions and make the most efficient use of on-street parking space. A car share vehicle can replace many private vehicles that would otherwise compete for local parking.
Council supports car sharing and adopted a Car Share Parking Policy (April 2020) as a part of efforts to:
reduce dependency on private cars
encourage sustainable travel and active transport, such as walking and cycling
reduce on-street parking demand and traffic congestion
reduce greenhouse gas emissions
provide access to a car without the expense of private ownership
As part of a trial car share program started in 2021 with GoGet, there are now 11 dedicated on-street car share parking spaces throughout the Shire at:
Hornsby – Albert Street near Water Street
Hornsby – Linda Street near Hunter Street
Hornsby – May Street near Muriel Street
Hornsby – Muriel Street near Florence Street
Hornsby – Peats Ferry Road near Coronation Street
Hornsby – William Street near Peats Ferry Road
Pennant Hills – Yarrara Road near Ramsay Road
Waitara – Alexandria Parade near Waitara Avenue
Waitara – Park Avenue near Park Lane
Waitara – Romsey Street near Leonard Street
Waitara – Waitara Avenue near Edgeworth David Avenue
With the constant developments surrounding COVID-19, GoGet has instituted a range of precautionary measures for additional safety and peace-of-mind, including increased vehicle cleaning and vehicle identification and reporting processes to ensure a rapid response to any issue.
Local businesses can join the service free of charge and book cars by the hour or the day. Personal plans start from $12 a month.
Learn more about GoGet in Hornsby Shire.
Car Share Options

GoGet
Members of GoGet can book a car at any time of the day from a number of dedicated car share parking spaces around the Shire. The GoGet car must be returned to the dedicated space on the street you took it from.
---

Car Next Door
A "peer to peer" car sharing network, where individuals can rent privately owned vehicles. Members of Car Next Door can book cars from around the Shire by the hour or day.