Car Share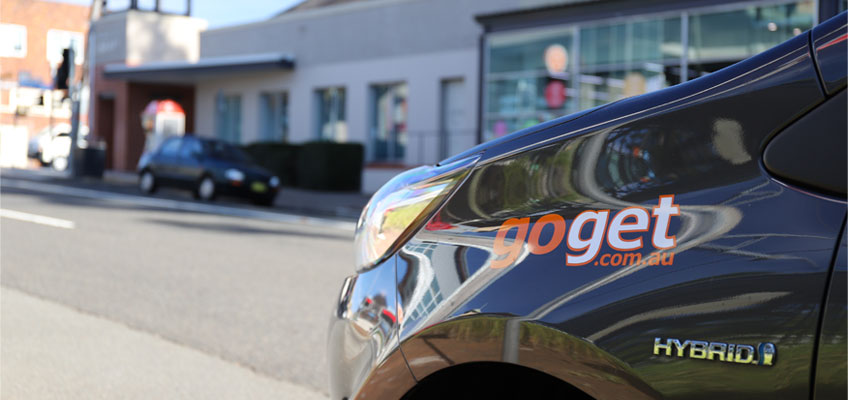 Car share is an effective way to reduce traffic congestion and emissions and make the most efficient use of on-street parking space. A car share vehicle can replace many private vehicles that would otherwise compete for local parking.
Council supports car sharing and adopted a Car Share Parking Policy (April 2020) as a part of efforts to:
reduce dependency on private cars
encourage sustainable travel and active transport, such as walking and cycling
reduce on-street parking demand and traffic congestion
reduce greenhouse gas emissions
provide access to a car without the expense of private ownership
As part of a trial car share program started in 2021 with GoGet, there are now 11 dedicated on-street car share parking spaces throughout the Shire at:
Hornsby – Albert Street near Water Street
Hornsby – Linda Street near Hunter Street
Hornsby – May Street near Muriel Street
Hornsby – Muriel Street near Florence Street
Hornsby – Peats Ferry Road near Coronation Street
Hornsby – William Street near Peats Ferry Road
Pennant Hills – Yarrara Road near Ramsay Road
Waitara – Alexandria Parade near Waitara Avenue
Waitara – Park Avenue near Park Lane
Waitara – Romsey Street near Leonard Street
Waitara – Waitara Avenue near Edgeworth David Avenue
Local businesses can join the service free of charge and book cars by the hour or the day. Personal plans start from $12 a month.
Learn more about GoGet in Hornsby Shire.
In addition to car share vehicles parked in dedicated parking spaces there are car share vehicles parked on streets in unrestricted parking areas. These vehicles may be owned by a private car share company or by your neighbours via peer-to-peer car share services, they must be legally parked.
Car Share Options

GoGet
Members of GoGet can book a car at any time of the day from a number of dedicated car share parking spaces around the Shire. The GoGet car must be returned to the dedicated space on the street you took it from.
---

Car Next Door
A "peer to peer" car sharing network, where individuals can rent privately owned vehicles. Members of Car Next Door can book cars from around the Shire by the hour or day.