Planning Proposals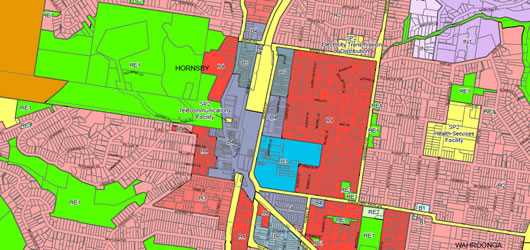 A Planning Proposal explains the intended effect of the proposed LEP and also justifies the making of the Plan. The proposal can be prepared by the relevant planning authority (RPA) responsible for preparing the Plan (usually Council) or by a proponent for the proposed LEP. In both cases the RPA must be satisfied with the planning proposal, then it is forwarded to the Minister for Planning and Environment for review. This review is referred to as a Gateway Determination.
The purpose of a Gateway Determination is to ensure there is sufficient justification to proceed with the technical studies and investigations that are needed for the full planning proposal. A specialist LEP Review Panel reviews the planning proposal and makes recommendations as to its merit. A Gateway Determination is then issued by the Minister for Planning and Environment (or delegate). It specifies whether a planning proposal is to proceed to public exhibition and, if so, under what circumstances.
At the conclusion of the public exhibition period the RPA must consider any submission made regarding the planning proposal. The RPA can vary the proposal as a consequence of submissions or for other reasons. If the planning proposal is amended the Department will decide whether it needs to be exhibited again.
The next step in preparing a LEP is its legal drafting by the parliamentary Counsel, after receiving instructions from the Department. After the legal instrument has been drafted the Minister for Planning and Environment (or delegate) may make a LEP. The decision to make a LEP is given effect by publishing the LEP (including maps) on the NSW legislation website.
Current Proposals
This Planning Proposal seeks to update and extend the Terrestrial Biodiversity Map and update the terminology in the corresponding Clause (6.4 Terrestrial Biodiversity) within the Hornsby Local Environmental Plan 2013 (HLEP 2013) to protect land of biodiversity value.

This planning proposal has been prepared as one of the key deliverables under the NSW Department of Planning, Industry and Environment's (DPIE) Accelerated Local Environmental Plan Review Program (LEP Review).
Advice on Planning Proposals from Local Planning Panel