Research the history of your house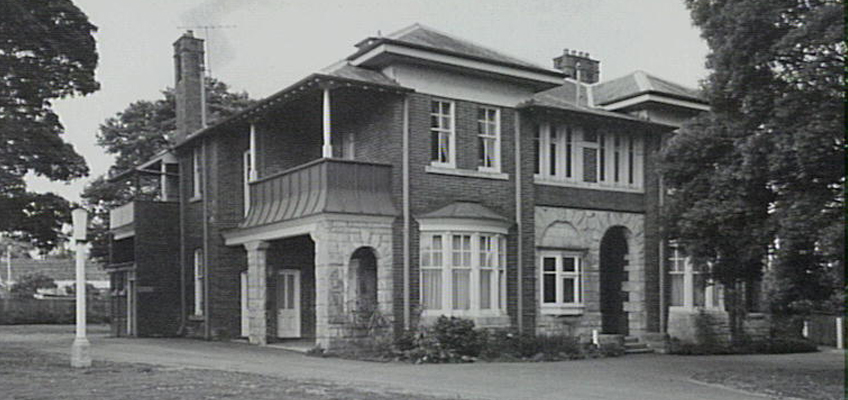 Would you like to know more about your house and the people who have lived in it before you? Hornsby Library's Local Studies team can help.
How can we help?
The Local Studies team has a range of historical resources that will help you trace the story of your house. These include:
Rate Books
These record every property in Hornsby Shire, along with details such as its owner and sometimes its occupier. Its purpose was to determine how much each landowner owed in rates.
Rate Books are available between 1907 and 1980 on microfilm at Hornsby Library. To view them phone 9847 6807 to make an appointment.
Find out more about the Rate Books
Sands Sydney Directory
A postal directory that was published up to 1933, this includes lists of who was living in a particular street in a given year. It also often provides the name of the house, as local street numbers were only recorded from 1931. A microfiche copy is held in the Family History Collection.
Building Application Book
Development and building applications provide the most basic evidence of property development within an area, sometimes with design specifications, maps and plans. A microfilm copy of Hornsby Shire Council's Building Application Book covering the period 1911 to 1923 is available from the Local Studies Office.
Building applications for 1956 to 1974 are also available, listed alphabetically by street name in the Building Application Street Register 1956-74.
Parish maps
Parish maps can often provide the name of the original owner of the land on which the house was built, the size of the original block, the date that it was granted by or purchased from the Crown. Copies are also available from NSW Land and Property Information.
Subdivision Maps
Real estate agents' subdivision posters were created when the original estates were subdivided. They show the size and location of individual lots and sometimes indicate the presence of existing houses. Cross-referencing with the Rate Books can help identify your property in the early days when there were no street numbers.
Deposited Plans (DPs), which are lodged for every subdivision, can be purchased from the Land Titles Office.
Electoral Rolls
Electoral rolls can be useful for establishing where a person lived over a period of time and when they moved into a particular property. This information is available via Ancestry.com, which can be accessed for free from Hornsby Shire libraries.
Photographs
You may be able to identify your property from old photographs. Hornsby Shire Library has an online collection of historical photographs that is available through our eLibrary catalogue.
Books
If your house is notable you may find a reference to it in some of the following books, which are available at Hornsby Library.
The Shaping of Hornsby Shire994.41 SCH
Pioneers of Hornsby Shire994.41 HOR
Houses of Hornsby Shire, Volumes 1 & 2994.41 BAR
Federation Hornsby994.41 MET
ABC of Epping994.41 MCA
Beecroft and Cheltenham: Shaping of a Sydney Community994.41 BEE
Street Names of Pennant Hills994.41 PAT
Wahroonga: Our Home994.41 RAM
Other sources
Another avenue for researching the history of a house is a land title search via the Land Titles Office. This will reveal the history of the ownership and subdivision of the land. It will not tell you if there was a house built there at the time.
There can also be clues at the house itself. For example, some old taps are inscribed with the date on which water was connected. This information can also be found in a series of maps held at State Records.
Need more help?
Our Local Studies team at Hornsby Library are always happy to assist with your research. Phone 9847 6807 to make an appointment.