Online Services Portal
Council offers a wide range of online services, giving residents convenient access 24 hours a day.
Registered users are able to access additional services. Log in or Register now.
If you have previously registered with Online Services and have not yet received your username and password to log in to our new portal, you can request your new details by emailing helpdesk@hornsby.nsw.gov.au. Don't forget to include your name or company name along with your previous username.
Online services for all users
These services do not require you to log in or register.

Make a payment
Make a payment to Council including rates, debtors, application fees, licences and permits.
Hornsby Council will offer American Express as a payment option along with Visa and Mastercard from 1 July 2020. Please note a surcharge will apply to all credit card transactions from 1 July 2020 as per Fees and Charges 20-21.

Find garbage, recycling collection and kerbside cleanup days
Find your garbage, recycling, green waste and kerbside collection days.

Service request
Submit a question, request or report a problem regarding Council property, roads, public health, drainage, garbage etc.
Please note: if you have previously forwarded an email to Council about the same question, requests or report a problem, please do not duplicate your request by submitting a Service Request.

Access to information – GIPA
If you are looking for information that you cannot find on Council's website, submit a request to access information.
Government Information Public Access request

Community Centre bookings
Book and pay for hire of Community Centres for functions, parties and meetings.

Fagan Park venue bookings
Book and pay for picnic shelters for casual events, or gardens for weddings.

Search for a development application
Check details and progress of building and development applications and certificates.

Property enquiry
Find public information relating to properties, such as lot and plan numbers, zoning information, applicable DCPs and other conditions.

Prune or remove a tree
Submit applications to prune or remove trees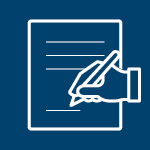 Execution of Legal Documents
Submit application for the execution of legal documents

bush fire Attack Level (BAL) Certificate
Submit application for a bush fire Attack Level (BAL) Certificate

Request planning, property and rates certificates
Request Section 10.7, 603, 735A &121ZP and 88G certificates

Update contact details
Update your contact details, including address, contact numbers and email address.