Community Gardens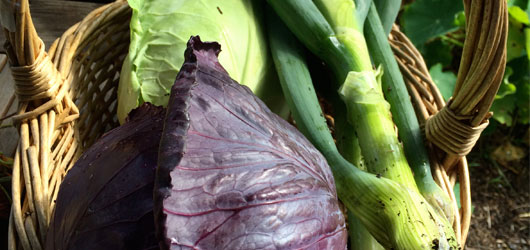 Community Gardens are a great way for the community to come together to grow fruit and vegetables.
Council supports community gardens where local residents can grow herbs, vegetables and fruit. You can make new friends, learn new skills and save money.
The Eco Garden is available all year round. Discover, learn and be inspired as you wonder around or come along to a workshop throughout the year.
Where: Fagan Park, 38-48 Arcadia Road, Galston
Edgeworth David Garden launched on 30th October 2016, this community garden welcomes all residents to drop in and be inspired or stay and get your hands dirty!
Where: Edgeworth David Garden, Cnr of Sherbrook and Northcote Rd Hornsby
Contact: edcommunitygarden@gmail.com
The Mt Colah Community Garden is a project under way to create a safe, inclusive and welcoming space for all residents of our community to come together in friendship, and to work together in pursuit of developing a beautiful floral garden and sustainable and plentiful food garden in the grounds of the Uniting Church.
Where: Uniting Church, Cnr Pacific Hwy and Amaroo Ave Mt Colah
Contact: http://mtcolah.unitingchurch.org.au/mcng-welcome/
We welcome everyone each Saturday morning from 9:30am to 12noon. Come along and get your hands dirty or enjoy a cuppa and a chat.
Where: Normanhurst Uniting Church, 2 Buckingham Ave Normanhurst
Contact: 9487 2467 (Thursday and Friday 9am to 2pm)
Growing food and friendship - the Thornleigh Community Garden is designed to bring together people of all ages from our local community to share in learning about sustainable gardening in a safe and caring environment, and to grow vegetables, herbs, fruit trees and friendships. Produce will be shared amongst garden members and also people in the community who would benefit from fresh food.
Where: Thornleigh Community Baptist Church, 15 The Esplanade, Thornleigh 2120 (at the rear of our community garden 'green house')
Contact: Sue at thornleighcommunitygarden@tcbc.org.au
Come and sample some herbs and water our fruit trees to enjoy their produce in years to come.
Where: Willow Park, 27 Edgeworth David Avenue, corner of Sherbrook Road, Hornsby
Would you like to see more Community Gardens in your area?
If you are part of a group that would like to start a Community Garden on Council land, please complete the Community Garden Checklist and Site Assessment below and forward to Council.