Hornsby Aquatic and Leisure Centre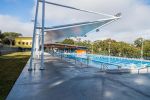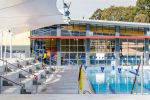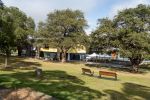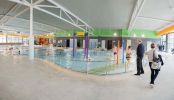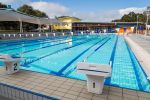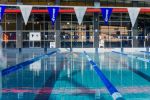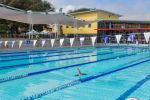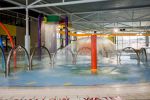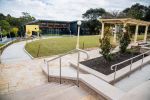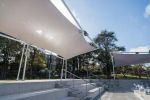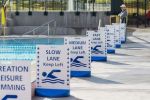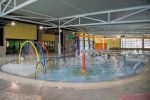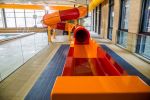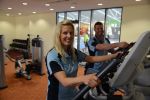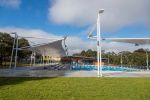 Address: 203 Peats Ferry Rd, Hornsby (opposite police station)
Phone: 9847 6300
Monday - Thursday:
5:30am - 7:45pm
Friday:
5:30am - 6:45pm
Saturday - Sunday:
7am - 6:45pm
Features
The Hornsby Aquatic and Leisure Centre (Hornsby Pool) is a state-of-the-art facility. Some of its key features include:
Heated eight lane 50 metre outdoor pool for lap swimming and water polo
Outdoor seating for 500 spectators with a spectacular view of Old Mans Valley
A heated, ten metre by 25 metre indoor pool for learn-to-swim activities
A leading edge gymnasium
A heated leisure pool with zero depth entry leading into a walking zone
Fun water features for the children in the leisure pool
A two metre high enclosed water slide for children
Multi purpose rooms for club activities and dry recreation activities
Kiosk and café
Parking on site for 100 vehicles
Lifts to all levels of the complex for people with access needs
Location
Hornsby Aquatic and Leisure Centre is located at 203 Peats Ferry Road, Hornsby, opposite the police station. This is on the west side of the CBD and is a level 4 minute walk from Hornsby rail and bus interchange.
Hornsby Aquatic and Leisure Centre
203 Peats Ferry Rd, Hornsby (opposite police station)
Announcements
Leisure Pool Closure
Due to unexpected repairs, necessary for ensuring the safety of our patrons, we need close the indoor leisure pool and adjacent swimming and gentle exercise lane at the Hornsby Aquatic and Leisure Centre.
The leisure pool will be closed for maintenance from Wednesday 16 October until further notice.
The 25m pool will be available for lap swimming and gentle exercise during the following times:
Monday – Friday, 5.30am-8am and 12.30pm-3.30pm
Monday – Thursday, 7pm-7.45pm
Saturday, 5.30pm-6.45pm
Sunday, 12.30pm-6.45pm
When possible, the water slide will be opening in the mornings 9am-1pm.
The 50m outdoor pool will be open as usual and is heated to 26 degrees year round.
Learn to Swim lessons will run as normal throughout the closure.
We apologise for any inconvenience during this maintenance period.