Hornsby Aquatic and Leisure Centre
COVID-19 UPDATE – Wednesday, 15 September 2021
In accordance with NSW Government direction, Council's facilities are closed. This includes Hornsby Shire Libraries, Community Centres, Thornleigh Brickpit, Hornsby Shire Aquatic & Leisure Centres, Thornleigh Community Recycling Centre and our Customer Service Centres.
Thornleigh Community Recycling Centre
NSW Health advice now allows the re-opening of waste facilities. Accordingly, the Thornleigh Community Recycling Centre (CRC) will re-open on Tuesday, 21 September 2021. Re-opening times and conditions of entry are here. Please note for now access is only for Hornsby Shire LGA residents on your normal garbage collection day, to help us manage demand. Thank you for your patience and understanding.
Library 2U Service
Hornsby Shire Libraries will soon be commencing a delivery service to the community, to deliver books that are currently held under reservation. Contact with customers will start soon to make arrangements for deliveries. All deliveries will be contactless in accordance with NSW Health requirements, and customers will be asked to nominate a secure and weatherproof place to leave their items.
We ask for the community's patience as we work through a significant backlog of reservations.
Please note we will not be able to accept requests for additional items to be delivered or take further reservations at this time.
All other services
Council is endeavouring to provide as many services in the field as possible, where they are in line with the Public Health Orders. Consequently, any current inspections or assessments undertaken by our Council Officers must be contactless. We kindly request that you do not approach any officers while they are undertaking their duties. If approached, officers have been directed to cease the activity. We appreciate your understanding and cooperation while we work to maintain our field services to you.
These measures are to keep our community and our staff safe during this current outbreak but we are still here for you. Please be assured that we will respond to emergency callouts. If you have any requirements of Council, please contact Customer Service on 9847 6666 and online as usual and we will respond during normal business hours.
Under these current restrictions, where we cannot respond face-face, we will endeavour to find a way to assist in a COVID-safe way wherever possible. Many of our services are available online, including lodgement of Development Applications, and our Duty Planning Officer is available for enquiries on 9847 6760 (8.30am-5pm).
Further information on the current restrictions is available on the NSW Government website.
We are constantly monitoring this evolving situation and will keep you updated here and on Facebook and in our newsletters with any changes.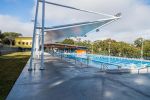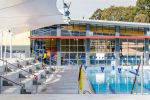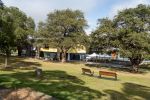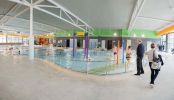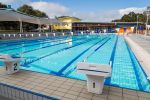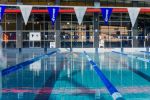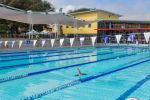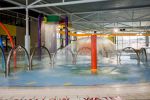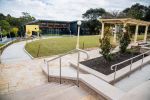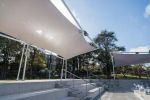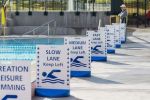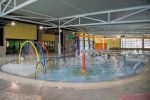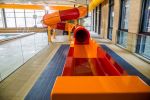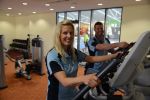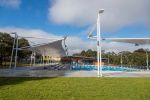 Address: 203 Peats Ferry Rd, Hornsby (opposite police station)
Phone: 9847 6300
Monday - Thursday:
5.30am-7.45pm
Friday:
5.30am-6.45pm
Saturday:
7am-6.45pm
Sunday:
7am-6.45pm
Features
The Hornsby Aquatic and Leisure Centre (Hornsby Pool) is a state-of-the-art facility. Some of its key features include:
Heated eight lane 50 metre outdoor pool for lap swimming and water polo
Outdoor seating for 500 spectators with a spectacular view of Old Mans Valley
A heated, ten metre by 25 metre indoor pool for learn-to-swim activities
A leading edge gymnasium
A heated leisure pool with zero depth entry leading into a walking zone
Fun water features for the children in the leisure pool
A two metre high enclosed water slide for children
Multi purpose rooms for club activities and dry recreation activities
Kiosk and café
Parking on site for 100 vehicles
Lifts to all levels of the complex for people with access needs
Location
Hornsby Aquatic and Leisure Centre is located at 203 Peats Ferry Road, Hornsby, opposite the police station. This is on the west side of the CBD and is a level 4 minute walk from Hornsby rail and bus interchange.
Hornsby Aquatic and Leisure Centre
203 Peats Ferry Rd, Hornsby (opposite police station)
COVID-19 Update – 29 January 2021
It is now mandatory to sign in on the NSW Government COVID Safe QR Code app each time you visit our facilities.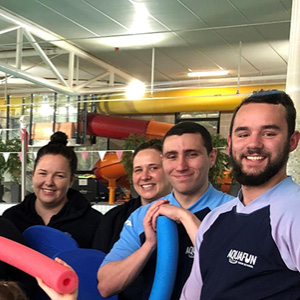 Are you looking for a rewarding job?
Apply to become a learn to swim instructor or lifeguard at Hornsby Aquatic and Leisure Centres and this could start your journey teaching people of all ages a life skill