Hornsby Aquatic and Leisure Centre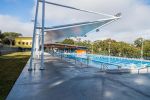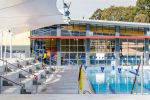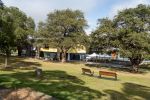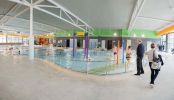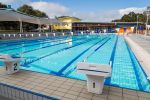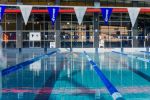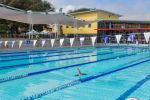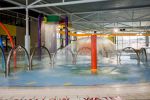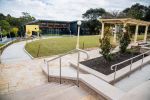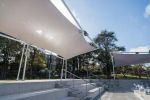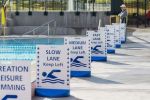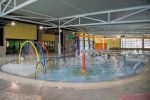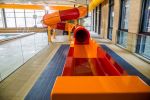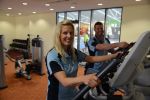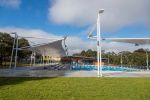 IMPORTANT INFORMATION ABOUT CORONAVIRUS AND HALC VISITATION
Council is mindful of growing community concern about Novel Coronavirus 2019 and takes these concerns seriously, as we do the safety and wellbeing of our patrons at HALC and GALC.
Consistent with the advice of the NSW Department of Education in relation to attendance at school, if you or your family have visited China in the last two weeks, Council requests that you do not send your children to the Aquafun swim school until you've been back in Australia for 14 days. If this does apply to you or your family, we will arrange a 2-week credit to your children's lessons for term 2, on provision of proof of travel.
For all other members of our swim school, lessons will continue as programmed. No refunds or credits will be approved unless further information is received from NSW Health enforcing immediate closures, or significant disruptions are incurred.
We also request members and regular users of our pool facilities adhere to the above mentioned request. Passes or memberships for any users meeting the above criteria will be put on hold for the same time period with no extra cost incurred.
HALC remains in regular contact with NSW Health to ensure all protocols are met and adhered to, and we encourage anyone with flu-like symptoms to seek advice from your General Practitioner or local hospital.
Further information about the Novel Coronavirus 2019 can be obtained from NSW Health:
https://www.health.gov.au/health-topics/novel-coronavirus-2019-ncov
https://www.health.nsw.gov.au/Infectious/alerts/Pages/coronavirus-faqs.aspx
Thank you for your understanding and your cooperation.
Address: 203 Peats Ferry Rd, Hornsby (opposite police station)
Phone: 9847 6300
Monday - Thursday:
5:30am - 7:45pm
Friday:
5:30am - 6:45pm
Saturday - Sunday:
7am - 6:45pm
Features
The Hornsby Aquatic and Leisure Centre (Hornsby Pool) is a state-of-the-art facility. Some of its key features include:
Heated eight lane 50 metre outdoor pool for lap swimming and water polo
Outdoor seating for 500 spectators with a spectacular view of Old Mans Valley
A heated, ten metre by 25 metre indoor pool for learn-to-swim activities
A leading edge gymnasium
A heated leisure pool with zero depth entry leading into a walking zone
Fun water features for the children in the leisure pool
A two metre high enclosed water slide for children
Multi purpose rooms for club activities and dry recreation activities
Kiosk and café
Parking on site for 100 vehicles
Lifts to all levels of the complex for people with access needs
Location
Hornsby Aquatic and Leisure Centre is located at 203 Peats Ferry Road, Hornsby, opposite the police station. This is on the west side of the CBD and is a level 4 minute walk from Hornsby rail and bus interchange.
Hornsby Aquatic and Leisure Centre
203 Peats Ferry Rd, Hornsby (opposite police station)
Announcements
School Swimming Carnivals
Please be advised that school swimming carnivals will be hosted in the 50 meter outdoor pool and will affect lane availability between 9am to 3pm, Monday to Friday. See below for details.
| | |
| --- | --- |
| Date | Lanes Available |
| Thursday 30 Jan | 1 |
| Friday 31 Jan | 1 |
| Monday 3 Feb | 0 |
| Tuesday 4 Feb | 1 |
| Wednesday 5 Feb | 1 |
| Thursday 6 Feb | 1 |
| Friday 7 Feb | 1 |
| Monday 10 Feb | 0 |
| Tuesday 11 Feb | 0 |
| Wednesday 12 Feb | 0 |
| Thursday 13 Feb | All lanes available |
| Friday 14 Feb | 0 |
| Monday 17 Feb | 1 |
| Tuesday 18 Feb | 0 |
| Wednesday 19 Feb | 0 |
| Thursday 20 Feb (to 2pm) | 8 x 25m |
| Friday 21 Feb | 0 |
| Monday 24 Feb | 1 |
| Tuesday 25 Feb | 1 |
| Wednesday 26 Feb (to 2pm) | 1 |
| Thursday 27 Feb | 1 |
| Friday 28 Feb | 0 |
| Monday 2 Mar | 1 |
| Tuesday 3 Mar | 0 |
| Wednesday 4 Mar | All lanes available |
| Thursday 5 Mar | 0 |