Squads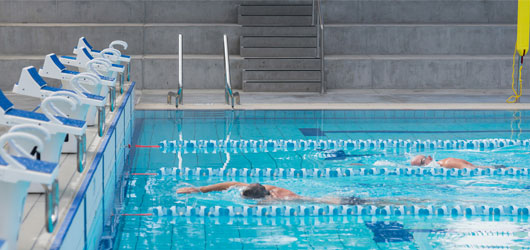 What Squad Swimming is available?
Whether you are a beginner or advanced swimmer you can improve your skills with squad training designed to allow both adults and children to develop their swimming.
Enrolment
New Students
Students can enrol at any time throughout the year in squad training. An assessment is required first. This enables us to place the student into the correct squad level. To book an assessment please contact the Learn to Swim/Squad Team at learntoswim@hornsby.nsw.gov.au . p
Existing Students
Existing students will be rolled over automatically each month. Payment must be received by week one of each month.
Progression and Assessing
Students can progress at any time throughout the year. Your squad coach will notify you when you are ready to progress to the next squad level.
Squad levels
Squad programs are run on a month to month basis. Bookings are welcome at any time.
The Squad program has a competitive stream and a non-competitive stream. Assessments must be completed before enrolment.
Adult Squads run morning and evening during the week and Saturday morning (assessments are not compulsory for adult squads).
Please contact the Learn to Swim office on 9847 6306 or 9847 6307 for more information.
Announcements
Leisure Pool Closure
Due to unexpected repairs, necessary for ensuring the safety of our patrons, we need close the indoor leisure pool and adjacent swimming and gentle exercise lane at the Hornsby Aquatic and Leisure Centre.
The leisure pool will be closed for maintenance from Wednesday 16 October until further notice.
The 25m pool will be available for lap swimming and gentle exercise during the following times:
Monday – Friday, 5.30am-8am and 12.30pm-3.30pm
Monday – Thursday, 7pm-7.45pm
Saturday, 5.30pm-6.45pm
Sunday, 12.30pm-6.45pm
When possible, the water slide will be opening in the mornings 9am-1pm.
The 50m outdoor pool will be open as usual and is heated to 26 degrees year round.
Learn to Swim lessons will run as normal throughout the closure.
We apologise for any inconvenience during this maintenance period.
---
Changeroom Access
There will be slight disruptions to changeroom access during the week of Monday 21 to Friday 25 October.
Changerooms will still be open for use during that time.