Squads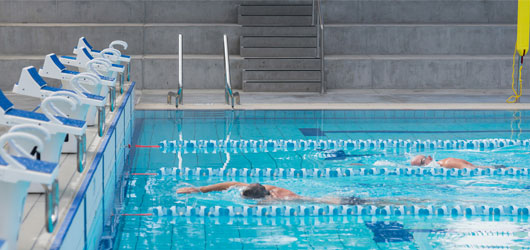 What Squad Swimming is available?
Whether you are a beginner or advanced swimmer you can improve your skills with squad training designed to allow both adults and children to develop their swimming.
Enrolment
New Students
Students can enrol at any time throughout the year in squad training. An assessment is required first. This enables us to place the student into the correct squad level. To book an assessment please contact the Learn to Swim/Squad Team at learntoswim@hornsby.nsw.gov.au.
Existing Students
Existing students will be rolled over automatically each month. Payment must be received by week one of each month.
Progression and Assessing
Students can progress at any time throughout the year. Your squad coach will notify you when you are ready to progress to the next squad level.
Squad levels
Squad programs are run on a month to month basis. Bookings are welcome at any time.
The Squad program has a competitive stream and a non-competitive stream. Assessments must be completed before enrolment.
Adult Squads run morning and evening during the week and Saturday morning (assessments are not compulsory for adult squads).
Please contact the Learn to Swim office on 9847 6306 or 9847 6307 for more information.
COVID-19 Update – 29 January 2021
It is now mandatory to sign in on the NSW Government COVID Safe QR Code app each time you visit our facilities.
In accordance with NSW Health's Public Health Orders, as of midnight Friday 29 January 2021, face masks are strongly recommended for patrons attending Council's libraries and the Customer Service desks at Council Chambers and the Waste Management facility in Thornleigh. If you do not have a face mask, our friendly team will supply you with one free of charge. Patrons attending Hornsby Shire Aquatic & Leisure Centres and the Thornleigh Brickpit are not required to wear a mask. Further information is available on the NSW Health website here.
Announcements
The 50 metre pool will be closed to the public every weekday from 9am-3pm from Friday 29 January to Wednesday 3 March as we will be holding school swimming carnivals.
With ongoing changes to COVID restrictions surrounding your child's swimming carnivals, please contact your school for the latest information on spectator attendance.