Swim Clubs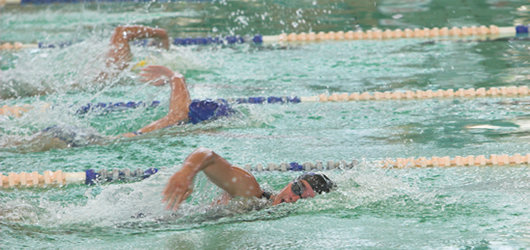 Hornsby Swim Club
Hornsby Swim Club is the local community swimming club based in Hornsby. We host club nights for swimmers of all ages and abilities on Friday's from late September through till late March. These nights include racing against the clock and your friends!
For further information please go to hornsby.swimming.org.au.
Berowra RSL Sub-Branch Youth Swimming Club
The Berowra RSL Sub-Branch Youth Swimming Club are a club for swimmers from 4 years to 24 years who want to prepare for school races and want a bit more than just swimming lessons. The Club is a great way to learn what swimming is all about. Handicapped races are held every Sunday and Zone, State and Club competitions throughout the season.
For further information please go to berowrarslswimclub.org.
Announcements
Leisure Pool Closure
Due to unexpected repairs, necessary for ensuring the safety of our patrons, we need close the indoor leisure pool and adjacent swimming and gentle exercise lane at the Hornsby Aquatic and Leisure Centre.
The leisure pool will be closed for maintenance from Wednesday 16 October until further notice.
The 25m pool will be available for lap swimming and gentle exercise during the following times:
Monday – Friday, 5.30am-8am and 12.30pm-3.30pm
Monday – Thursday, 7pm-7.45pm
Saturday, 5.30pm-6.45pm
Sunday, 12.30pm-6.45pm
When possible, the water slide will be opening in the mornings 9am-1pm.
The 50m outdoor pool will be open as usual and is heated to 26 degrees year round.
Learn to Swim lessons will run as normal throughout the closure.
We apologise for any inconvenience during this maintenance period.
---
Changeroom Access
There will be slight disruptions to changeroom access during the week of Monday 21 to Friday 25 October.
Changerooms will still be open for use during that time.