Thornleigh Brickpit Stadium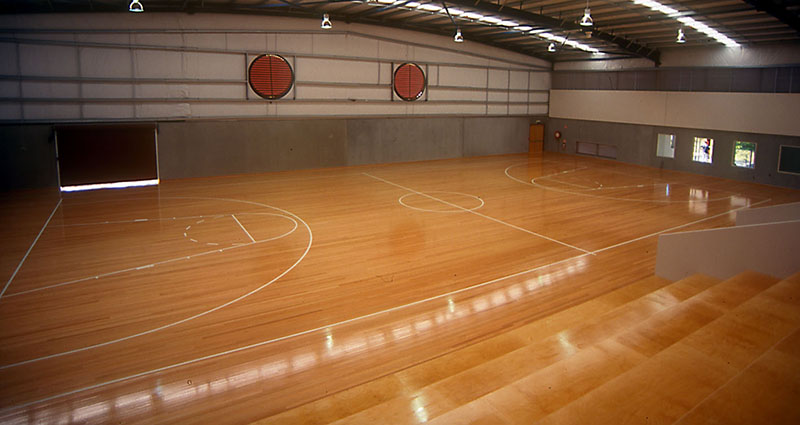 Address:
1A Dartford Road, Thornleigh NSW 2120 (off Pennant Hills Road)
Phone/Bookings:
9847 6180
Email:
hsc@hornsby.nsw.gov.au
Monday to Friday - 8.30am to 11pm
*Saturday - 9am to 11pm
*Sunday - 8.30am to 10.30pm
Public Holidays - 9am to 6pm
*Weekend opening hours are subject to change due to specific bookings
Features
Four championship size basketball courts (including one show court with seating for 300 people)
Court markings for netball (3 courts), volleyball (3 courts) and badminton (8 courts)
Can host the majority of indoor sports
Fully serviced kiosk with seating for 50 people
Outdoor balcony area
130 undercover car parking spaces
Disabled access to stadium and lift
Change room facilities with showers
Fully equipped first aid room
Meeting room and training room facilities.
Bookings
Sections of the stadium can be hired by anybody, subject to confirmation at the time of booking. To make a booking, please call 9847 6180.
For details of costs, fees and charges, download Thornleigh Brickpit Fees and Charges (PDF 120kb). All prices include GST.
All casual court bookings require a 50% deposit at time of booking (non-re-fundable). Balance to be paid before commencement of booking.
Court Availability
Please check court availability for the coming week here.
Stadium activities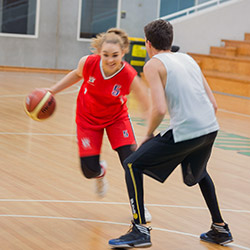 A wide variety of sports and activities are held at the Thornleigh Brickpit Sports Stadium every week.
Council provides this list for information only and does not endorse any of these programs.
Basketball Competitions run for all ages each weekday evening as well as Sunday nights.
Contact: Hornsby Ku-ring-gai Basketball Association, (02) 9980 6255.
---
Volleyball
Competitions for senior teams run on Wednesday evenings.
Contact: Sydney North Volleyball, 1300 768 655.
---
Table tennis
Seniors and Social play - Monday, Wednesday and Friday morning 9:30am to 12:30pm
Competition and Social play - Friday night 7:30pm to 10:30pm
Contact: Sydney Upper North Shore (SUNS) Table Tennis Association 0416 113 155.
---
Bridge Today Join the bridge club on Monday and Friday.
Contact: John Roberts, (02) 9979 9099 or admin@bridgeaway.com.au
Website: www.bridgetoday.com.au
History
The land around Thornleigh was first settled in approximately 1816 by convict timber getters who provided timber for Governor Macquarie's building schemes. During this initial period of settlement, no buildings were built of brick because timber was still in good supply. The first known brick building was Hornsby Public School built in 1873, with bricks made at Enfield.
More brick structures were built during 1884 along the Homebush to Waratah railway line. As more new villages opened along the train lines, bricks were needed for station buildings, over bridges and culverts.
The 1900 electoral roll of Thornleigh revealed that 35 per cent of the voters were labourers. Consequently, when it was announced in late 1901 that a brick manufacturing works was to start operations at Thornleigh, the announcement was greeted with much enthusiasm.
The National Brickworks started at Thornleigh in 1901, with open kilns which fired bricks made of clay dug from a pit on the site. In June 1903, the new sixteen chamber kiln and stack were complete, and the kiln was opened when the builder's daughter laid the final brick on the top of its 45m high chimney stack. It had a weekly output of 140,000 bricks.
In 1907, a second kiln was completed and the brickpit had reached a depth of 20m. Employees originally lived on site in company housing, but as the pit expanded, these houses had to be removed.
In the 1960s the brickworks were refitted, with steel structures replacing wooden ones, and gas was used to fire the kilns replacing coal. The brickpit had grown to more than 200m wide and 90m deep and shale was running short. The last bricks were fired in 1975 and the works were closed down.
By 1978, plans were announced to turn the pit into a rubbish tip. A year later, demolition commenced, with the stacks being dynamited to the delight of spectators. In 1981, the pit was converted to a landfill site, which closed in 1985. Gas burners were installed to burn off the methane gas generated by the rotting garbage, and Brickpit Park was opened on the site in 2006.
Fast forward 20 years, and Brickpit Stadium today is one of the major indoor sports stadiums within Hornsby Shire. Home to basketball, volleyball, table tennis and even a bridge club, the Brickpit hosts over 2,300 groups of residents of all ages a year. From toddlers trying soccer for the first time to seniors playing table tennis and local schools, it plays an important role in the lives of the whole community.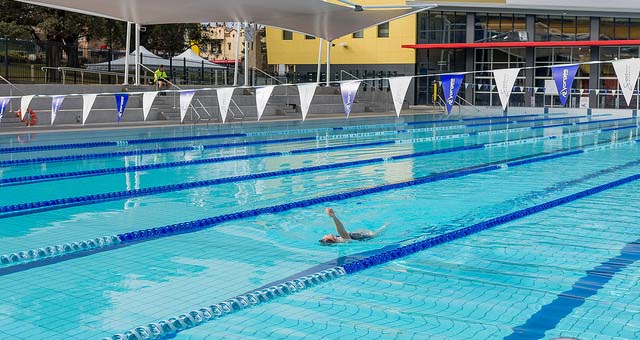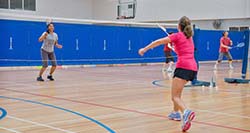 Brickpit Sports Stadium
Monday to Friday: 8.30am-11pm
Saturday: 9am-11pm
Sunday: 8.30am-10.30pm