Community Support
COVID-19 National Hotline: 1800 020 080
The Coronavirus Health Information Line provides general information relating to coronavirus (COVID-19) for the general community. The line operates 24 hours a day, seven days a week.
COVID Testing Clinic
Hornsby Ku-ring-gai Hospital Building 93 Burdett Street, Hornsby 8am-6pm
Cherrybrook/West Pennant Hills Histopath Pathology Drive-through Clinic
55 Coonara Avenue, West Pennant Hills
Pennant Hills Park Drive-through Clinic
28 Britannia Street, 2128, Pennant Hills, Located at the netball car park, Pennant Hills Park.
Castle Hill
COVID-19 Drive through testing clinic Castle Hill Showground Showground Road, Castle Hill Monday – Friday 9am-4pm
Castle Hill Respiratory Clinic
Level 1, Castle Mall 4-16 Terminus Street, Castle Hill. 8am-5pm Monday to Friday. Bookings Required.
Keeping Everyone Safe through Physical distancing
Download the poster: https://www.health.nsw.gov.au/Infectious/covid-19/Documents/poster-distancing.pdf
Good Hygiene Practices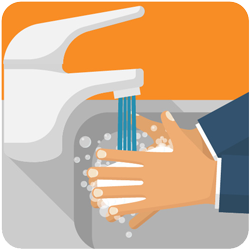 Wash your hands
After coughing, sneezing or blowing your nose, wash your hands with soap and water
Use alcohol-based hand cleansers if you do not have access to soap and water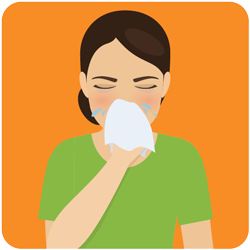 Cover your cough
When coughing or sneezing, use a tissue to cover your nose and mouth
Dispose of tissue afterwards
If you don't have a tissue, cough or sneeze into your elbow