Services
COVID-19 UPDATE – Wednesday, 28 July 2021
With the announcement today by the NSW Premier of an extension of the current lockdown to 28 August 2021, and in accordance with NSW Health guidelines, Council services operating in the community remain limited.
Our facilities remain closed. This includes Hornsby Shire Libraries, Community Centres, Thornleigh Brickpit, Hornsby Shire Aquatic & Leisure Centres, Thornleigh Community Recycling Centre and our Customer Service Centres.
These measures are to keep our community and our staff safe during this current outbreak but we are still here for you. Please be assured that we will respond to emergency callouts. If you have any requirements of Council, please contact Customer Service on 9847 6666 and online as usual and we will respond during normal business hours.
Under these current restrictions, while we may not be able to respond face-face, we will endeavour to find a way to assist in a COVID-safe way wherever possible. Many of our services are available online, including lodgement of Development Applications, and our Duty Planning Officer is available for enquiries on 9847 6760 (8.30am-5pm).
Further information on the new restrictions is available in the NSW Premier's media release and on the NSW Health website.
We are constantly monitoring this evolving situation and will keep you updated here and on Facebook with any changes.
Due to the COVID-19 (Coronavirus) pandemic and advice of relevant state and government authorities, Council has cancelled or changed a number of services we provide to the community.
Customer Service
Council's main Customer Service Centre is located in the Council Chambers – Ground Floor, 296 Peats Ferry Road, Hornsby NSW 2077.
Customer Service Hours: 8.30am-5pm Monday to Friday (excluding public holidays) for face-to-face and telephone enquiries on 9847 6666.
Our customer service teams are also able to assist you via telephone and online during usual business hours of 8.30am–5pm. Please telephone 9847 6666.
Duty Planner
A Duty Planner is available between 8.30am-12.30pm, Monday to Friday to provide general town planning advice. The Duty Planner is located on the ground floor of Council Chambers.
General town planning and development engineering advice over the telephone is available between 8.30am-12.30pm and 2pm-4.30pm, Monday to Friday. Council's Customer Service Team can be contacted on 9847 6760.
The following services are available for customers:
Rates payments by credit card or cheque can be made at the front counter.
Rates payments by cash can be made at your local post office.
Applications lodgements (no cash or credit card payment – only cheque or online payment is available)
General enquiries
Access to Information (GIPA) Applications
When visiting the building please kindly observe social distancing by remaining 1.5 metres from others.
The number of visitors permitted in the foyer area will be limited to maintain social distancing.
Customers are encouraged to conduct business and make payments online by visiting our website www.hornsby.nsw.gov.au
Planning related application lodgements can be made via https://www.hornsby.nsw.gov.au/property/build/application
Phone: 9847 6666
Email: hsc@hornsby.nsw.gov.au
Visit: hornsby.nsw.gov.au/onlineservices
Waste Services
The Thornleigh Community Recycling Centre (CRC) is currently closed for public access.
Library services
Hornsby Shire Libraries are open in accordance with the latest COVID-19 safety guidelines from NSW Government.
Hornsby Library is currently undergoing refurbishments and is temporarily closed until further notice. Please see here for more information.
Pennant Hills, Berowra and Galston libraries are open.
In line with government advice, some services and facilities continue to be modified.
For more details, please see our Library page.
Phone: 9847 6813
Email: library@hornsby.nsw.gov.au
Download our Library App or check out our eLibrary page at https://www.hornsby.nsw.gov.au/elibrary to access a wide range of eBooks, eAudiobooks, eMagazines and more.
Application Forms
Lodgement of Application Forms will be online only until further notice.
Good Hygiene Practices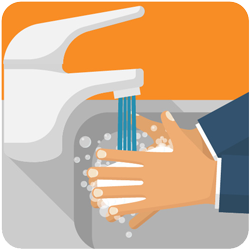 Wash your hands
After coughing, sneezing or blowing your nose, wash your hands with soap and water
Use alcohol-based hand cleansers if you do not have access to soap and water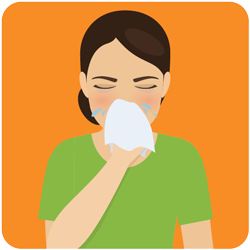 Cover your cough
When coughing or sneezing, use a tissue to cover your nose and mouth
Dispose of tissue afterwards
If you don't have a tissue, cough or sneeze into your elbow