Services
COVID-19 UPDATE – Wednesday, 9 March 2022
Please refer to the NSW Government rules for people in NSW for restrictions currently applicable.
Customer Service
Council's main Customer Service Centre, located in the Council Chambers – Ground Floor, 296 Peats Ferry Road, Hornsby NSW 2077, is open.
Customer Service Hours: 8.30am-5pm Monday to Friday. Our customer service teams are able to assist you in person, via telephone and online during usual business hours of 8.30am–5pm. Please telephone 9847 6666.
Duty Planner General town planning advice is available by making an online booking via our webpage https://www.hornsby.nsw.gov.au/property/build/duty-planner
Customers are encouraged to conduct business and make payments online by visiting our website hornsby.nsw.gov.au
Planning related application lodgements can be made via hornsby.nsw.gov.au/property/build/application
Phone: 9847 6666
Email: hsc@hornsby.nsw.gov.au
Visit: hornsby.nsw.gov.au/onlineservices
Waste Services
The Thornleigh Community Recycling Centre (CRC) is open. Public enquiries can be directed to Council's Waste Hotline as normal on 13 70 30.
Phone: 13 70 30
Visit: hornsby.nsw.gov.au/waste
Library services
Hornby, Pennant Hills, Galston and Berowra Libraries are open, with reduced operating hours.
For more details, including services available, please see our Library page.
Phone: 9847 6813
Email: library@hornsby.nsw.gov.au
Download our Library App or check out our eLibrary page at hornsby.nsw.gov.au/elibrary to access a wide range of eBooks, eAudiobooks, eMagazines and more.
Application Forms
Lodgement of Application Forms will be online only until further notice.
Good Hygiene Practices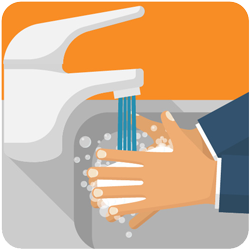 Wash your hands
After coughing, sneezing or blowing your nose, wash your hands with soap and water
Use alcohol-based hand cleansers if you do not have access to soap and water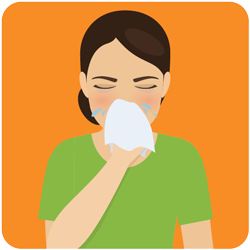 Cover your cough
When coughing or sneezing, use a tissue to cover your nose and mouth
Dispose of tissue afterwards
If you don't have a tissue, cough or sneeze into your elbow