General Information
As the COVID-19 (Coronavirus) situation continuously evolves, the safety of our residents and staff remains Council's first and foremost priority.
We are constantly monitoring and following the advice from NSW Government, NSW Health and federal authorities regarding the latest restrictions. At all times, we are acting on current advice and this is subject to change at short notice following direction from these authorities.
As always, we encourage members of the community to follow NSW Government advice on the latest restrictions.
We know this is a difficult time for everyone and encourage you to look out for each other, check in on your vulnerable family and neighbours, and if in doubt, call us if you have a question about Council's services.
Pandemic Coordination Team
Late February 2020, Council established a Pandemic Coordination Team to oversee and coordinate how we are responding to the situation. This team ensures we follow government direction and that we respond to the needs of our staff and community.
The team is constantly monitoring government advice and assessing the impact on the provision of Council services.
Good Hygiene Practices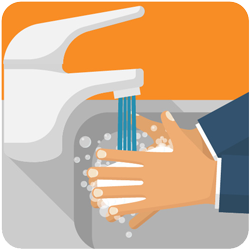 Wash your hands
After coughing, sneezing or blowing your nose, wash your hands with soap and water
Use alcohol-based hand cleansers if you do not have access to soap and water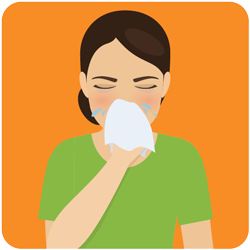 Cover your cough
When coughing or sneezing, use a tissue to cover your nose and mouth
Dispose of tissue afterwards
If you don't have a tissue, cough or sneeze into your elbow