Find the Facts
The latest advice and information for community and businesses, including information about COVID-19 symptoms, testing and social distancing are available from the following authorities.
NSW Government
Coronavirus Health Information Line: 1800 020 080.
NSW Health
COVID-19 - Frequently asked questions
In-language (Arabic, Bahasa/Indonesian, Chinese - Simplified, Chinese - Traditional, Farsi, Korean, Thai, Vietnamese) resources available here.
Federal Department of Health
Coronavirus (COVID-19) health alert
Australian Government
Prime Minister of Australia
Roads and Maritime Services
Good Hygiene Practices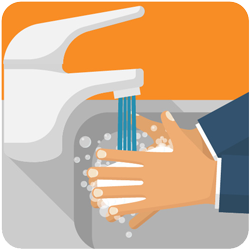 Wash your hands
After coughing, sneezing or blowing your nose, wash your hands with soap and water
Use alcohol-based hand cleansers if you do not have access to soap and water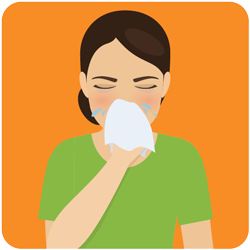 Cover your cough
When coughing or sneezing, use a tissue to cover your nose and mouth
Dispose of tissue afterwards
If you don't have a tissue, cough or sneeze into your elbow