Living with Disability
Hornsby Shire Council works with the community to help people living with a disability play, socialise, learn, work and access services.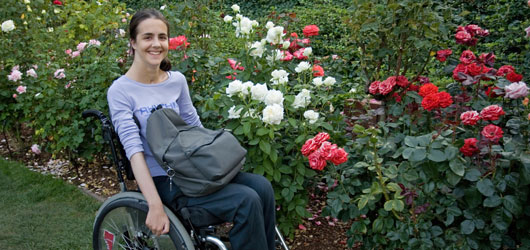 Council hosts a range of events each year for people living with a disability, particularly as part of the Healthy Living Festival that is held in March and April each year.
We can also help if you are having trouble with access or getting around Hornsby Shire. Click here to see our Access and Inclusion page.
If you're looking for a service or a group to join check out the Disability Services Directory and the NDIS Providers Directory.
Hornsby Shire Council also has a Disability Action Plan - Living with Disability - 62kb
To discuss support for people living with a disability contact Sue Downing on 9847 6889 or email sdowning@hornsby.nsw.gov.au
National Disability Insurance Scheme (NDIS)
The NDIS will be rolled out to the Hornsby Council area from July 2016.
For more information about how the NDIS may benefit you, visit ndis.nsw.gov.au
Useful Links