Home Support and Aged Care Services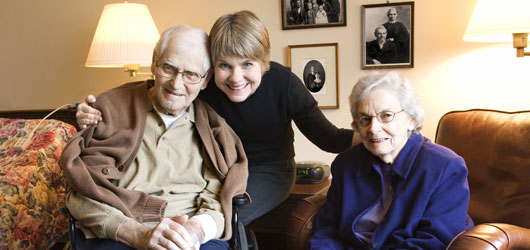 My Aged Care
Call My Aged Care on 1800 200 422 or visit the website www.myagedcare.gov.au for information about what's available and how to get help to;
Speech or hearing help - call the National Relay Service on 1800 555 677 and ask for 1800 200 422.
Language help - call the Translating and Interpreting Service on 131 450 and ask for 1800 200 422. Information on My Aged Care in other languages.
My Aged Care Service Finder – Find services working in your local area including help with cleaning, showering, meals, minor home maintenance, home modifications, respite breaks, nursing care, dementia carer help, social support, transport, allied health, podiatry and psychologists.
All services need a referral from My Aged Care – call 1800 200 422.
Hornsby Ku-ring-gai Community Transport – call 9983 1611.
Hornsby Community Information Directory – Find more services and support groups for seniors in the Hornsby area.
Dementia Services – List of organisations providing services and support to dementia sufferers and their carers.
Auslan Connections – Free Sign Language Interpreting for Deaf Seniors.
Elder Abuse Information
Research suggests that as many as 50,000 older people in NSW may have experienced some form of abuse. The majority of alleged abusers are trusted family members, neighbours, friends or paid carers.
Ageing and Disability Abuse Helpline offers a free service that provides information, support and referrals relating to the abuse of older people living in the community across NSW.
Visit Ageing and Disability Abuse Helpline or call 1800 628 221.
Aged Care Complaints - more information
If you are not satisfied with the level of aged care service, quality or manner in which it is provided you can lodge a complaint with the Aged Care Complaints Commissioner;
Mail: GPO Box 9848 Sydney 2000
Phone: 1800 550 552
Website: www.agedcarecomplaints.gov.au
Hornsby Shire Council home support and aged care projects

Hornsby Kuringai Home Modification and Maintenance Service helps aged residents stay in their home longer largely by installing ramps and rails. A referral from My Aged Care is required – call 1800 200 422.
Find out more about Home Modification and Maintenance
Commonwealth Home Support Programme - Sector Support and Development Project Northern Sydney Region
The project works with Commonwealth Home Support Programme (CHSP) providers, Aboriginal Aged Service providers and the Aboriginal community in the Northern Sydney Region.
Active and Healthy
The Active and Healthy website lists physical activity and falls prevention programs for people over 50.
For more information visit: https://www.activeandhealthy.nsw.gov.au/
How to combat loneliness in your elder years
Have you struggled with loneliness lately?
Unfortunately, it's a growing issue in Australia, with a third of people reporting at least one episode of loneliness recently.
Lockdowns, and the pandemic at large have further fractured social connections and a sense of community for elderly people.
Hornsby Village Hub
A new initiative in Hornsby, Sydney is looking to restore community connectedness and tackle the issue of loneliness; it's called the Hornsby Village Hub.
Richard chats with Professor Susan Kurrle, an active aging expert, geriatrician and star of "Old People's Home for Four Year Olds' about the Hub.
Commonwealth Home Support Programme (CHSP) – Sector Support & Development and Multicultural Access Project
The Commonwealth Department of Health funded project support CHSP service providers in Northern Sydney region to build capacity and strengthen their services by:
Promoting collaboration and partnerships within and across CHSP;
Assisting service providers by advising on service delivery and the aged care quality reforms;
Supporting the sector in implementing inclusive service delivery in line with the Age Care Diversity Framework; and
Delivering training and education to service providers to ensure quality service that are responsive to client needs, including clients from diverse backgrounds.
Some of the past events and initiatives:
Contact: Madeline Yan on ph 9847 6061 or email myan@hornsby.nsw.gov.au
Rules for motorised scooters and wheelchairs

For information on rules for motorised scooter and wheelchairs, visit https://roadsafety.transport.nsw.gov.au/stayingsafe/pedestrians/motorisedwheelchairs/index.html