Pay Your Rates
PAY ONLINE

Make a payment using your credit or debit card
Select 'Rates' and follow the prompts.
Please note - due dates for rates payments are: 30 September, 30 November, 28 February and 31 May.
Hornsby Council will offer American Express as a payment option along with Visa and Mastercard from 1 July 2020. Please note a 0.5 percent surcharge will apply to all credit card transactions from 1 July 2020 as per Fees and Charges 20-21.
---
PAYMENT BY DIRECT DEBIT

Download an authority form to to setup your Direct Debit.
Direct debit is available from cheque or savings accounts only.
A separate application form is required for each rate account.
---
BPAY

BPAY Contact your financial institution to make a payment from your cheque or savings account.
Please note credit card option is now available
Please quote Biller Code 7690 and your Ref No.(assessment number).
---
BY PHONE - CREDIT CARD PAYMENT

The telephone number is 1300 984 766. Council accepts MasterCard and Visa only.
Please record your receipt number, the date and the amount of your payment.
Available 24 hours a day, 7 days a week.
---
AUSTRALIA POST

Present notice intact at any Post Office with payment by cash, cheque or EFTPOS.
---
By POST

Make cheque payable to "Hornsby Shire Council".
Mail cheque together with deposit slip to: Hornsby Shire Council PO Box 37, Hornsby NSW 1630
---
IN PERSON

Present notice intact to the cashier at Hornsby Shire Council Administration Centre at 296 Peats Ferry Road, Hornsby.
Cash, cheque, EFTPOS and credit card (Mastercard and Visa) accepted.
---
Register to our Portal to have access to your account.
Once you have registered and logged in, you will be able to view your account balances and transactions since 2004.
COVID-19 Hardship Application
This form is to be completed by Ratepayers who are presently suffering hardship due to the Coronavirus (COVID-19) and wish to receive consideration in this regard. The information provided by completing this form will enable Council to determine eligibility for hardship support.
Get your rates notice sent to your email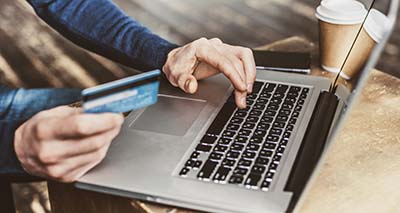 Do away with paper rates notices and have them sent securely to your email.
Land values and council rates
How is your land valued? The NSW Valuer General has published a fact sheet to help you understand the land valuation system.