Buying and Selling Your Property
Rates and charges are levied as a debt on the land. This means the new owner takes over liability for any rates and charges already levied on the land.
You should consult your solicitor if you are in the process of buying or selling a property before paying any Council notices as the solicitor may have made alternative payment arrangements during settlement.
If you are still receiving rates notices for a property you NO longer own please contact Hornsby Council on 02 9847 6777 or email rates@hornsby.nsw.gov.au.
PEXA PAYMENT USERS PLEASE NOTE
Solicitors using PEXA settlements are required to email rates@hornsby.nsw.gov.au advising:
Assessment number/ Lot and Plan number
Property address
Payment amount and date
New owners mailing address
New owners contact details
New owners name
Council records are only amended following receipt of a transfer document detailing the changes to the certificate of title. Once a purchaser's solicitor/bank lodges the advice with the Land Titles Office, both the Local council and water board are notified directly. Sometimes there can be a delay of anywhere between 4-6 weeks – depending on how quickly the documents are lodged at the Lands Title Office.
You will continue to receive & be responsible for - all notices, including reminders/final notices & requests for payments until such time as Council records are amended in accordance with the above.
It is strongly recommended that you contact your solicitor to ensure the appropriate documents have been lodged and follow up that the changes are made.
603 Certificate
A Section 603 Certificate (Local Government Act 1993) advises the amount (if any) due or payable to Council by way of rates, charges or otherwise, on a parcel of land.
Usually this certificate is requested by Solicitors, Conveyancers acting for the purchasers.
10.7 Certificate (formerly 149 Certificate)
A Section 10.7 Planning Certificate is a certificate issued by Council under the provisions of Section 10.7 of the Environmental Planning and Assessment Act 1979. The certificate provides information on how the land may be used and restrictions on its development.
Get your rates notice sent to your email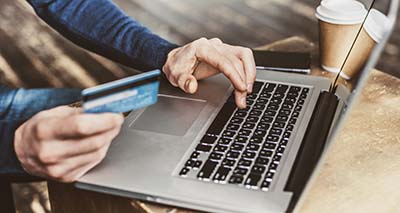 Do away with paper rates notices and have them sent securely to your email.
Land values and council rates
How is your land valued? The NSW Valuer General has published a fact sheet to help you understand the land valuation system.