Home Support and Aged Care Services
.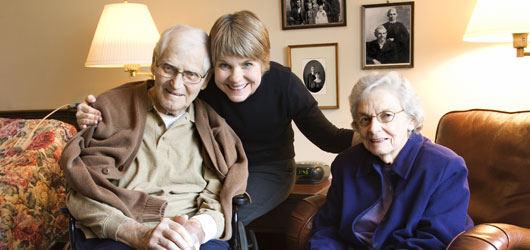 My Aged Care
Call My Aged Care on 1800 200 422 or visit the website www.myagedcare.gov.au for information about what's available and how to get help to;
Speech or hearing help - call the National Relay Service on 1800 555 677 and ask for 1800 200 422.
Language help - call the Translating and Interpreting Service on 131 450 and ask for 1800 200 422. Information on My Aged Care in other languages.
My Aged Care Service Finder - Find services working in your local area including help with cleaning, showering, meals, minor home maintenance, home modifications, respite breaks, nursing care, dementia carer help, social support, transport, allied health, podiatry and psychologists.
All services need a referral from My Aged Care – call 1800 200 422
Hornsby Community Information Directory - Find more services and supoprt groups for seniors in the Hornsby area.
Aged Care Complaints - more information
If you are not satisfied with the level of aged care service, quality or manner in which it is provided you can lodge a complaint with the Aged Care Complaints Commissioner;
Mail: GPO Box 9848 Sydney 2000
Phone: 1800 550 552
Website: www.agedcarecomplaints.gov.au
Hornsby Shire Council home support and aged care projects

Hornsby Kuringai Home Modification and Maintenance Service helps aged residents stay in their home longer largely by installing ramps and rails. A referral from My Aged Care is required – call 1800 200 422.
Find out more about Home Modification and Maintenance
Commonwealth Home Support Programme - Sector Support and Development Project Northern Sydney Region
The project works with Commonwealth Home Support Programme (CHSP) providers, Aboriginal Aged Service providers and the Aboriginal community in the Northern Sydney Region.
Commonwealth Home Support Programme - more information
The project works with Commonwealth Home Support Programme (CHSP) providers, inclusive of Aboriginal Aged Service Providers and the Aboriginal community in the Northern Sydney Region. The project aims to facilitate access to aged care services and build the capacity of providers by;
promoting collaboration and partnerships,
contributing guidance and encouraging peer support on new sector management and service delivery models and
supporting the resolution of issues as providers transition
In addition the project will provide sector support and development by ;
Liaising with Aboriginal health sector providers
Participating in Aboriginal community events to provide information and referral
Promoting the Commonwealth Home Support Programme to the Aboriginal Community
Raising issues with the Commonwealth Home Support Programme that affect Aboriginal service providers and their community
Consulting with Aboriginal Communities and service providers
Memory Problems - Information for people with dementia and their carers
Contact: Tara Russell on ph 9847 6061 or email trussell@hornsby.nsw.gov.au