Off-leash Dog Areas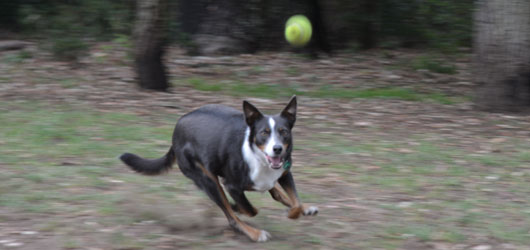 Off-Leash Dog Park Strategy
The Off Leash Dog Park Strategy was adopted by Council at the June 2021 Council meeting.
Documents
New off-leash areas
Following a review of available sites, four (4) sites have been identified as new off-leash dog parks. These include:
Brickpit Park, Thornleigh
Hunt Reserve, Mount Colah
Fagan Park, Galston
Wisemans Ferry Recreation Area, Wisemans Ferry
The following two existing sites will be expanded:
Greenway Park, Cherrybrook
Rofe Park, Hornsby Heights
These new sites will be opened progressively as funding and resources are available.
Fenced off-leash areas
There are seven existing dedicated off-leash areas in Hornsby Shire:
All the areas are fully fenced with double gate entrances and have waste bins, dog waste bags and water.
Note: Hornsby Dog Training Club has exclusive use of Rofe Park on Sunday from 12:30pm to 4:30pm. No other dogs will be allowed on the park during this time frame.
Unfenced off-leash area
The site at Lyne Rd Reserve, Cheltenham, has water, waste bags and a bin, but no fence.
Shared off-leash areas
Two other shared sites are available.
At both of these sites dogs are NOT PERMITTED during organised sport and games or maintenance activities.
Using off-leash areas
To ensure off-leash areas are safe and enjoyable for everyone, please consider other users and:
Keep your dog in sight at all times;
Make sure your dog is under control by voice;
Pick up and dispose of all waste correctly;
Do not let your dog rush at or harass other dogs and people;
Keep your dog on a lead until it is inside the fenced area and put it back on a lead before leaving.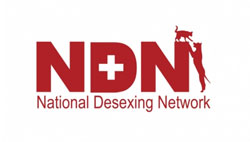 July is National Desexing Month with nationwide discounts on desexing.
A rescue animal may be your purr-fect pet-match!
The Hawkesbury Animal Shelter is brimming with happy, healthy pets just waiting for you to take them home.
When you adopt your pet from the Shelter you are adopting an animal which has been health checked, desexed, vaccinated and often, wormed and treated for fleas. They have also been assessed for rehoming.
If you think a rescue dog or cat is for you, please visit the Hawkesbury Animal Shelter's gallery to view the animals they have available for you to adopt.