Food Safety and Hygiene
It is important to keep yourself informed and up-to-date with the latest information about COVID-19.
The best resource for advice is the NSW government website.
View the current COVID-19 Safety Plan on the NSW Government website.
Service NSW provide a free QR code system for recording the time, date and contact details of the people who dine in at your food premises. To access the free QR code system please download the COVID-Safe Check-in Stakeholder Pack - 1.2MB.
Additionally, the NSW Food Authority's website provides specific information for food business including food safety aspects of COVID-19, measures you can take to protect your workers, how to deal with customers or staff that are ill and other workforce impacts.
For information on the requirements for wearing face masks visit the NSW website.
The best way to prevent the spread of COVID-19 and protect your business is through good personal hygiene and food safety practices. All food businesses should:
Train all staff in how to wash their hands properly.
Maintain a supply of soap and paper towel at all hand wash basins.
Ensure frequent hand washing during preparation and service of foods, after going to the bathroom, touching the face or hair and at any other times that hands may be a source of contamination.
Maintain thorough cleaning and sanitising of facilities, equipment and transport vehicles.
Clean and sanitise all food contact surfaces and equipment, as well as front counters, door handles, light switches and other 'high touch' areas that staff or customers may have contact with.
Exclude any worker with a suspected communicable disease, such as coughing, sneezing, flu-like symptoms or gastrointestinal illness from the workplace. It is recommended that the health of all employees is reviewed on a daily basis and any workers showing these symptoms are sent home or advised not to come to work.
Regularly clean public areas and surfaces particularly where persons touch countertops, door handles of self-service refrigerators and freezers.
For petrol station operators, include regular cleaning of refilling nozzles and customer toilets.
Encourage the use of pay wave facilities rather than cash transactions.
COVID-19 Resources for download
For additional resources visit: https://www.australia.gov.au/covidsafe-resources
---
Have you registered your business for the NSW Government's Dine and Discover yet?
Every NSW resident aged 18 and over will be eligible for four $25 vouchers, that's $100 per resident to boost our local economy.
Two of the vouchers can be used for dining out and the other two for entertainment and recreation, including cultural institutions, live music and arts venues.
Let us dine and discover great entertainment with you! The statewide rollout of Dine & Discover will commence in March, register your business now.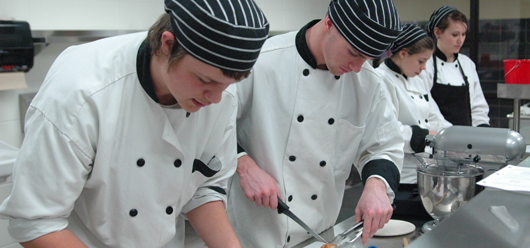 The NSW Food Authority provides a wide range of food safety information for different food premises types. Information is available in a variety of translations that can be accessed via the NSW Food Authority website.
How do I make a complaint about a suspected food-borne illness?
Contact the NSW Food Authority on 1300 552 406 or via the NSW Food Authority website. The Authority will note your details and either investigate the complaint or refer it to the relevant local council for investigation.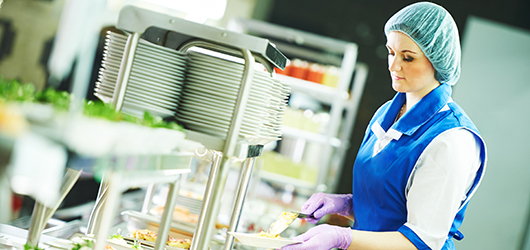 How do I register a retail food premises
All food premises must be registered with Council. When a food premises changes proprietor these details must be updated.
How do I register a home-based food premises?
If you are interested in setting up a food business, such as catering, from a domestic residence you need to check whether the food premises will require development consent from Council. Please contact Council's duty planner on 9847 6760.
After obtaining a permission to operate a food business from your residential address you are required to notify a regulatory body of your business details before you start operating.
Prior to the commencement of the business, the business operator is requested to notify Council's Health Team of the business' details by completing a Home based food Premises Notification Form.
To arrange an inspection for compliance against the relevant legislation in regards to design and fit out of the food premises please contact Council's Administration Officer on 9847 6014.
Find out more on how to set up a food business from a residential premises.
Do you want to be prepared for your next food safety inspection?
Perform a self check by going through the Food Premises Assessment Report (FPAR) yourself
How do I raise concerns about a food premises?
Council investigates complaints regarding food premises. If you have concerns about a food premises you can ask Council to investigate using the following link.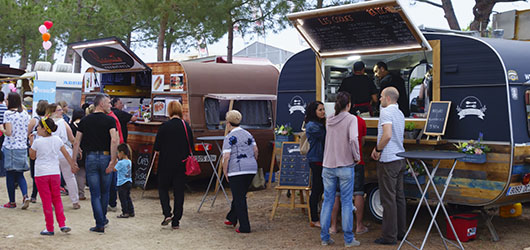 Hornsby Shire Council is responsible for regulating all retail and service food premises throughout the Shire, including mobile food vendors.
Temporary food events
Food stalls at temporary events must comply with the requirements in the NSW Food Authorities Guidelines for Businesses at Temporary Events.
Often charities, organisations and volunteers sell food for charitable purposes. Food safety information for charity groups and volunteers can be found on the NSW Food Authority's website.
To notify Council, please download and complete Temporary Food/Market Stall Notification Form.
Mobile food vendors
Mobile food vendors must be registered with Council and the NSW Food Authority. Mobile food vendors are required to apply for a section 68 approval. Please see the below link for an application form
If approval is granted, you will need to have your vehicle inspected by Council to ensure it complies with the NSW Food Authority's Guidelines for Mobile Food Vending Vehicles.
To book your mobile food vehicle for an inspection please telephone 9847 6014..
Selling from a fixed site
The carrying out of the retail sale of food, drinks and related products on private land from a mobile outlet such as a food truck, van, cart or other similar vehicle must comply with the requirements for 'Mobile food and drink outlets' under State Environmental Planning Policy (Exempt and Complying Development) 2008.
For further information on the State Environmental Planning Policy (Exempt and Complying Development Codes) 2008 please click on the following link: https://www.legislation.nsw.gov.au/#/view/EPI/2008/572/part2/div1/subdiv27a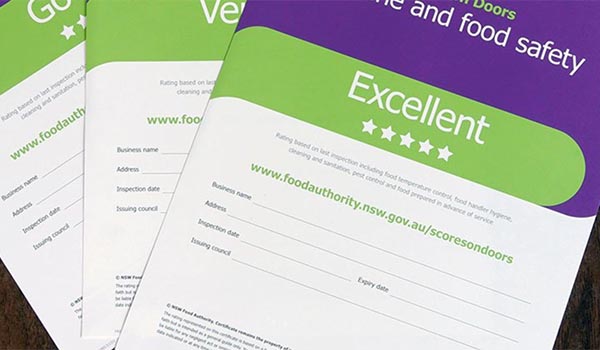 Scores On Doors
Council participates in the Scores on Doors program which enables consumers to make informed choices about where to eat or shop for food based on food premises hygiene ratings.