Food Safety and Hygiene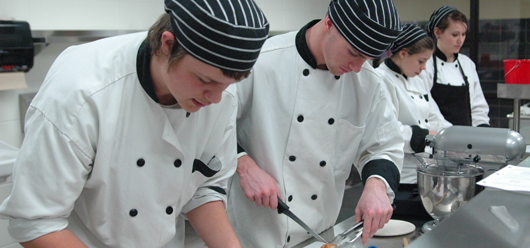 The NSW Food Authority provides a wide range of food safety information for different food premises types. Information is available in a variety of translations that can be accessed via the NSW Food Authority website.
How do I make a complaint about a suspected food-borne illness?
Contact the NSW Food Authority on 1300 552 406 or via the NSW Food Authority website. The Authority will note your details and either investigate the complaint or refer it to the relevant local council for investigation.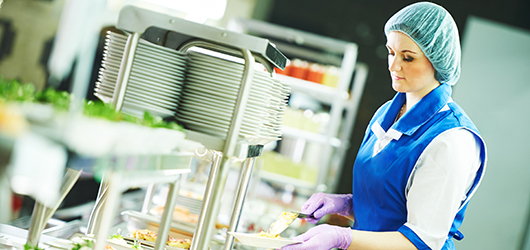 How do I register a retail food premises
All food premises must be registered with Council. When a food premises changes proprietor these details must be updated.
How do I register a home-based food premises?
If you are interested in setting up a food business, such as catering, from a domestic residence you need to check whether the food premises will require development consent from Council. Please contact Council's duty planner on 9847 6664.
After obtaining a permission to operate a food business from your residential address you are required to notify a regulatory body of your business details before you start operating.
Prior to the commencement of the business, the business operator is requested to notify Council's Health Team of the business' details by completing a Home based food Premises Notification Form.
To arrange an inspection for compliance against the relevant legislation in regards to design and fit out of the food premises please contact Council's Administration Officer on 9847 6014.
The business is also required to notify business' details to the NSW Food Authority via www.foodnotify.nsw.gov.au or by phone 1300 552 406.
Find out more on how to set up a food business from a residential premises.
Do you want to be prepared for your next food safety inspection?
Perform a self check by going through the Food Premises Assessment Report (FPAR) yourself
How do I raise concerns about a food premises?
Council investigates complaints regarding food premises. If you have concerns about a food premises you can ask Council to investigate using the following link.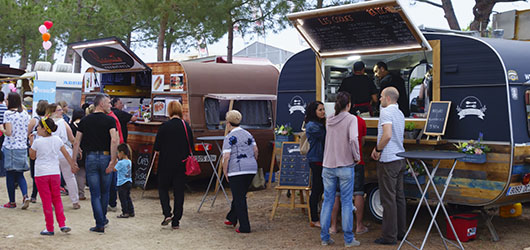 Hornsby Shire Council is responsible for regulating all retail and service food premises throughout the Shire, including mobile food vendors.
Temporary food events
Food stalls at temporary events must comply with the requirements in the NSW Food Authorities Guidelines for Businesses at Temporary Events.
Often charities, organisations and volunteers sell food for charitable purposes. Food safety information for charity groups and volunteers can be found on the NSW Food Authority's website.
To notify Council, please download and complete Temporary Food/Market Stall Notification Form.
Mobile food vendors
Mobile food vendors must be registered with Council and the NSW Food Authority. Mobile food vendors are required to apply for a section 68 approval. Please see the below link for an application form
If approval is granted, you will need to have your vehicle inspected by Council to ensure it complies with the NSW Food Authority's Guidelines for Mobile Food Vending Vehicles.
To book your mobile food vehicle for an inspection please telephone 9847 6014..
Selling from a fixed site
The carrying out of the retail sale of food, drinks and related products on private land from a mobile outlet such as a food truck, van, cart or other similar vehicle must comply with the requirements for 'Mobile food and drink outlets' under State Environmental Planning Policy (Exempt and Complying Development) 2008.
For further information on the State Environmental Planning Policy (Exempt and Complying Development Codes) 2008 please click on the following link: https://www.legislation.nsw.gov.au/#/view/EPI/2008/572/part2/div1/subdiv27a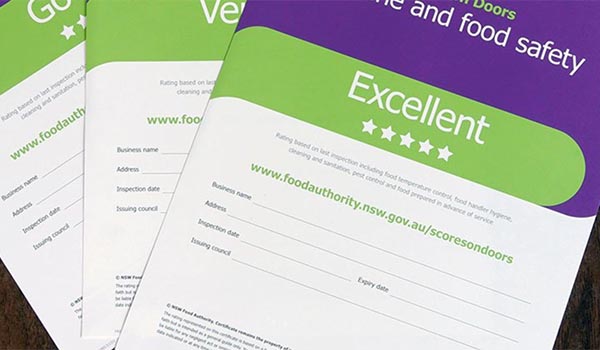 Scores On Doors
Council participates in the Scores on Doors program which enables consumers to make informed choices about where to eat or shop for food based on food premises hygiene ratings.