Single-use plastics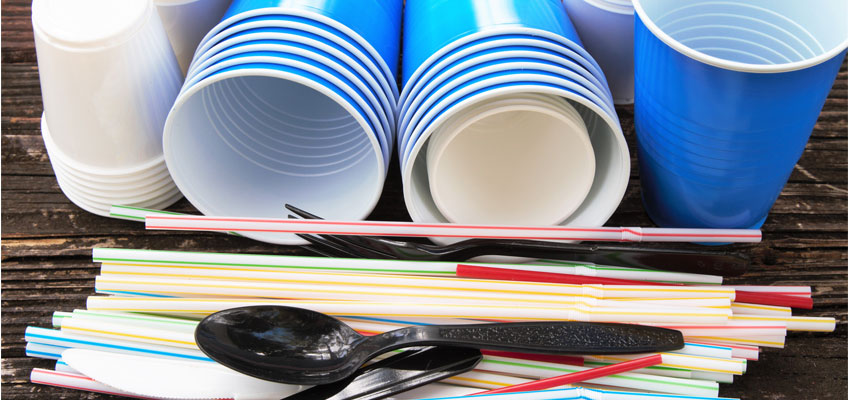 Single-use plastics make up a large proportion of litter in NSW. They cause enormous damage to the environment as they do not naturally break down and are proven to cause significant harm to people and the environment. All levels of government are supporting the community to move away from these plastics.
In Hornsby Shire Council
Hornsby Shire Council adopted its Single-Use Plastics Policy in 2020. As well as Council's general operations and facilities, the policy is aimed at community-run and supported events on Council land.
Those holding events on Council owned land must phase-out the use, sale or other provision of food, drinks, and packaging items made from single-use disposable plastics. This includes:
plastic bags
drinking straws
plastic water bottles
coffee cups (with plastic lining)
balloons
Across NSW
In 2021 the NSW Government passed the Plastics and Circular Economy Act 2021. The Act will phase out and, where possible, eliminate single use plastic items including:
lightweight plastic bags
plastic drinking straws
plastic cutlery and stirrers
plastic plates and bowls
expanded polystyrene food service items
Starting 1 June 2022, the legislation prohibits the supply of lightweight plastic bags, followed by the remaining items by 1 November 2022. Alternatives must also not contain any plastic at all, even if it's compostable or biodegradable.
Single-use plastics alternatives
There are many viable alternatives to single-use plastic items. We encourage you to check out the range and choose what is best for you.
Resources
More information
Please contact waste@hornsby.nsw.gov.au or phone Council's Waste Hotline on 13 70 30 for more information and support.
Waste and Recycling Services Guide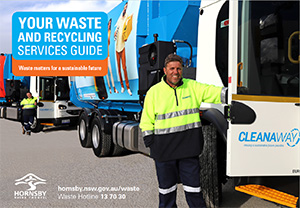 Download a copy of the Waste and Recycling services Council provides.
Waste and Recycling Services Guide – English (PDF 9.7MB)
Waste and Recycling Services Guide – Arabic (PDF 11.3MB)
Waste and Recycling Services Guide – Farsi (PDF 11.3MB)
Waste and Recycling Services Guide – Korean (PDF 11.2MB)
Waste and Recycling Services Guide – Simplified Chinese (PDF 11.5MB)
Waste Matters