Chipping for Mulch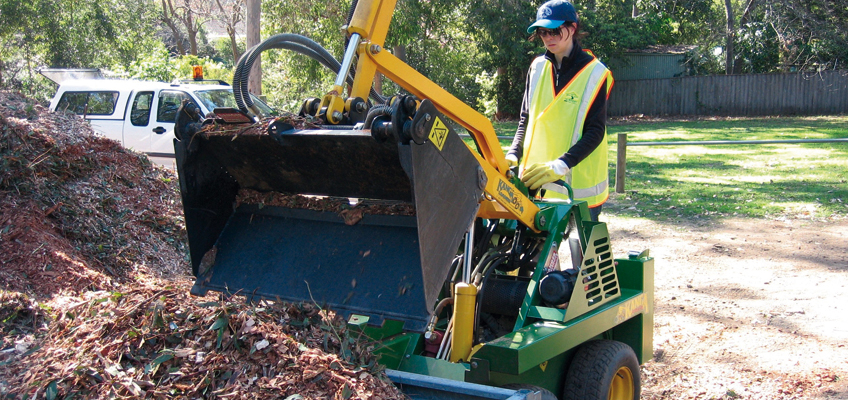 You can bring your garden prunings and branches that don't fit in your green lid green waste bin and have them chipped into mulch.
You can also take home some free mulch, even if you haven't brought any branches to be chipped. Please bring a shovel and bags to load your free mulch or Council can help load your ute/trailer with our machine.
The following conditions apply:
Maximum volume of mulch given is 4 cubic metres per vehicle, per visit.
Freshly cut branches up to a maximum diameter of 350mm will be accepted.
Present prunings/branches with thickest end of branch to rear of vehicle or trailer to assist with unloading and feeding into chipper.
No bagged green waste, dry timber, noxious and other weeds, lawn clippings, small twigs or sticks.
No tree stumps, bamboo, palm trees, tree ferns or coral trees.
Loads mixed with unacceptable branches material will be turned away.
Unacceptable green waste should be disposed of at a waste management centre.
Please remember to cover your load.
---
Weeds
The EPA has changed its requirements for mulch and compost and Council cannot accept any weed species. If your load contains any weed species your whole load will not be accepted.
Weeds cause significant damage to our unique environment.
---
Tree preservation order
Council has a Tree Preservation Order and there are restrictions on clearing and thinning of native bushland. If you're unsure, phone Council's Environment Team on 9847 6853 before you start cutting.
For more information about the chipping service phone Council's Waste Hotline on 13 70 30.
---
Upcoming chipping days
Plastic Free July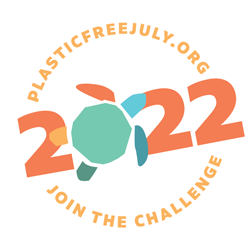 Waste and Recycling Services Guide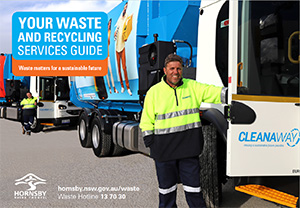 Download a copy of the Waste and Recycling services Council provides.
Waste and Recycling Services Guide – English (PDF 9.7MB)
Waste and Recycling Services Guide – Arabic (PDF 11.3MB)
Waste and Recycling Services Guide – Farsi (PDF 11.3MB)
Waste and Recycling Services Guide – Korean (PDF 11.2MB)
Waste and Recycling Services Guide – Simplified Chinese (PDF 11.5MB)
Waste Matters