New Fiction and DVD Titles on Order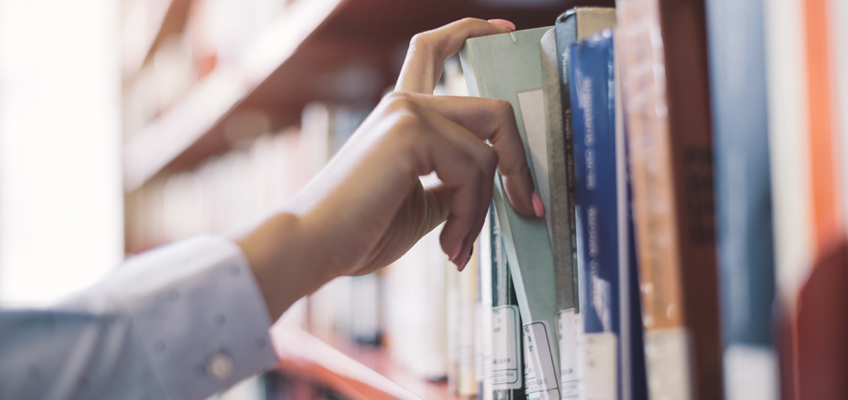 The 2nd Amendment
Above Suspicion
The Accident
Agatha Christie's Pale Horse
Alien Addiction
Anne With An E: Season 3
Another Christmas Coincidence
Badland
Beecham House
Bethany Hamilton: Unstoppable
Between Two Worlds: Season 1
Blue Bloods: Season 10
The Booksellers
Breaking Bad: Season 5 (Part 2)
Breaking Bad: Season 5 (Part 1)
Burnt Orange Heresy, The
A Christmas Comeback
The Colbys: Complete Series
Dead Still
Deep Blue Sea 3
Father Brown: Series 8
Flip That Romance / The Art Of Us / Tulips In Spring (Hallmark Collection 8)
The Forsyte Saga: Series 1-2
Future Man: Season 3
Hard Kill
Heartland: Series 13
Hornblower: Complete Collection
Inspector Montalbano: Volume 11
Jamaica Inn
The King Of Staten Island
Last Tango In Halifax: Series 5
Laurel Canyon
The Least Of These: The Graham Staines Story
Liar: Series 2
The Lost Husband
The Loudest Voice
Madam Secretary: Season 6
Morning Show Mysteries: Collection 2
Murdoch Mysteries: Season 1
Murdoch Mysteries: Season 6
Murdoch Mysteries: Season 8
Murdoch Mysteries: Series 10
Murdoch Mysteries: Season 13
My Brilliant Friend: Series 2 - The Story Of A New Name
NCIS: Season 17
Nurse Jackie: Seasons 1 - 7
The Outpost
Paper Champions
The Plot Against America
The Postcard Killings
A Rainy Day In New York
Reef
Rosehaven: Season 4
S.W.A.T.: Season 3
The Secret Life Of Us: Complete Series
The Secret: Dare To Dream
A Soldier's Revenge
Stage Mother
Succession: Season 2
Traces: Series 1
Unhinged
Upstairs, Downstairs: Complete Series
Vault
Vera: Series 9
Vikings: Season 6 - Part 1
Wallander: Series 1-4
We Hunt Together: Series 1
White House Farm
A White, White Day
Ackroyd, Peter
Mr Cadmus
Alam, Rumaan
Leave the World Behind
Anders, Deanne
Sarah and the single dad
Anderson, Lin
The Innocent Dead
Andrews, V. C.
Whispering Hearts
Baker, A Deborah
Over the Woodward Wall
Bakkeid, Heine
Scatter Her Ashes
Bakkeid, Heine
I Will Miss You Tomorrow
Baldacci, David
Daylight
Balson, Ronald H.
Eli's Promise
Bear, Elizabeth
Machine
Beukes, Lauren
Afterland
Binding, Tim
Beneath the Trees of Eden
Bowen, Rhys
The Last Mrs Summers
Brody, Frances
Murder Is in the Air
Cameron, Marc; Clancy, Tom
Tom Clancy's Shadow of the Dragon
Clancy, Tom; Pieczenik, Steve; Preisler, Jerome
Attack Protocol
Clare, Alys
The Outcast Girls
Clay, E. Jefferson
Cry riot!
Cline, Emma
Daddy
Clipston, Amy
An Amish Christmas Wedding: Four Stories
Clune, Jackie
I'm Just a Teenage Punchbag
Cole, Sheldon B.
Brand of the forgotten
Colgan, Jenny
Christmas at the Island Hotel
Danton, Kitty
Wartime Wish
Dao, Zao
Cuisine Chinoise: Five Tales of Food and Life
Delillo, Don
The Silence
Dodd, Christina
Wrong Alibi
Doherty, Paul
Hymn to Murder
Doshi, Avni
Burnt Sugar
Evans, Lissa
V for Victory
Evans, Richard Paul
The Noel Letters
Felton, Jennie
A Mother's Sacrifice
Fernandes, Kathleen
Wicked and Whimsical: ; Short Stories
Flagg, Fannie
The Wonder Boy of Whistle Stop
Flynn, Katie
Under the Mistletoe
Fraser, Darry
The Last Truehart
Frech, Steve
Nightingale House
French, Jackie
The Angel of Waterloo
Gayle, Mike
All The Lonely People
Gaynor, Hazel
When We Were Young and Brave
Goldring, Suzanne
My Name Is Eva
Granger, Ann
A Matter of Murder
Gray, Steven
Robbers' roost
Greenwood, Kerry
Death in Daylesford
Grumberg, Jean-Claude
The Most Precious of Cargoes
Guy, Louise
Rival Sisters
Hackwith, A J.
The Library Of The Unwritten
Hain, Peter
The Rhino Conspiracy
Hamilton, Peter F.
The Saints Of Salvation
Hannah, Kristin
Wild
Harding, Flora
Before The Crown
Hardy, Kate
Fling with her hot-shot consultant
Harlowe, Amanda
Consensual Hex
Harrison, Cora
Murder At The Queen's Old Castle
Hart, Pamela
The Charleston Scandal
Hawke, Sam
Hollow Empire
Hayes, Ella
Unlocking the tycoon's heart
Hazzard, Shirley
The Collected Stories of Shirley Hazzard
Heaton, Louisa
Healed by his secret baby
Herbert, Brian; Anderson, Kevin J.
Dune: The Duke of Caladan
Hickey, Margaret
Rural Dreams
Hilton, Matt
Collision Course
Hoang, Helen
The Heart Principle
Huang, S L.
Burning Roses
Hurley, Graham
Limelight
Hyde, Catherine Ryan
My Name Is Anton
Jenkins, Pete B.
The man with no past
Joshi, Alka
The henna artist
Kaikini, Jayant
No Presents, Please: Mumbai stories
Kasasian, M R C.
The Ghost Tree
Kearsley, Susanna
The Deadly Hours: An Anthology
Kingsbury, Karen
Truly Madly Deeply
Kline, Christina Baker
The Exiles
Kornblatt, Joyce
Mother Tongue
Lanchester, John
Reality, and Other Stories
Lindsay, Yvonne
Black sheep heir
Lyu, Sarah
Best Lies
Maberry, Jonathan
Ink
Mallery, Susan
Happily This Christmas
Mark, David
Suspicious Minds
Marren, Susannah
A Palm Beach Scandal
Marsh, Nicola
Second Chance Lane
McBride, James
Deacon King Kong
McCausland, Vanessa
The Valley of Lost Stories
McDonald, Fleur
The Shearer's Wife
McHugh, Clare
A Most English Princess
Mcilvanney, Liam
Mccormack Thriller 2
McIntosh, Ann
Best friend to Doctor Right
Michaels, Fern
Bitter Pill
Moreno-Garcia, Silvia
Mexican Gothic
Morrissey, Di
Before the Storm
Murata, Sayaka
Earthlings
Neill, Chloe
The Bright and Breaking Sea
Noble, Shelley
A Resolution at Midnight
Norek, Olivier
Lost and the Damned
Oldham, Nick
Bad Timing
Pashley, Jennifer
The Watcher
Perry, Anne
Death with a Double Edge
Reid, Kiley
Such a fun age
Rivers, Shelley
Tempted by the brooding vet
Roberts, Nora
The Awakening
Salom, Philip
The Fifth Season
Sandrel, Julien
The Life I was Meant to Live
Sapkowski, Andrzej
Blood of Elves
Schlink, Bernhard
Olga
Schott, Ben
Jeeves and the Leap of Faith
Scott, Caroline
When I Come Home Again
Seeck, Max
The Witch Hunter
Shelton, Cole
Wagons west of hell
Shelton, Cole
Last train to Gun Ridge
Shelton, Cole
Bandido!
Shiosaki, Elfie (editor)
Maar bidi: next generation black writing
Sittenfeld, Curtis
Help Yourself: Stories
Smith, Alexander McCall
A Promise Of Ankles
Smith, Alexander McCall
Tiny Tales
St. John, Yahrah
Insatiable hunger
Stephenson, John
Requiem for a Riot: The Battle of Brisbane
Stockwin, Julian
Balkan Glory
Strahan, Jonathan (editor)
The Year's Best Science Fiction: The Saga Anthology of Science Fiction 2020
Stuart, Douglas
Shuggie Bain
Swan, Karen
Together By Christmas
Taylor, Patrick
An Irish Country Welcome
Thiele, Leslie
Skyglow
Thomas, Maisie
Secrets Of The Railway Girls
Tu, Jessie
A lonely girl is a dangerous thing
Vine, Jeremy
Diver And The Lover
Von Ziegesar, Cecily
Cobble Hill
Wagner, Erin K.
An Unnatural Life
Watt, Peter
The Queen's Captain
Whish-Wilson, David
Shore Leave
Wilson, Edward
Portrait Of The Spy As A Young Man
Wilson, Scarlet
Family for the children's doc