Home Library Service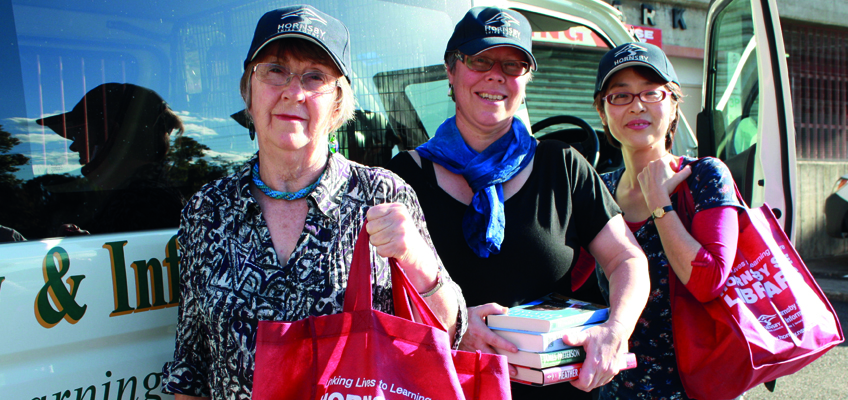 A free service for local residents, who have difficulty visiting the library, for people who may be frail aged; a carer; have a disability; or chronic illness.
The Home Library Service visits individual homes as well as retirement villages, nursing homes and hostels. Library items are individually selected and delivered on a specific date, every 4 weeks. Home Library Service staff will discuss what you like to read, watch, or listen to and will create a personal profile to help with selection of materials.
A home delivery service exists for people who select their own library items, but are unable to carry them home. Eligibility for this service must be obtained from the Home Library Team.
What is for loan?
Books, including large print
Audio Books
DVDs
Music CDs
Magazines
Ask us about eBooks, eAudiobooks, eMagazines, and other electronic resources
To find out more phone 9847 6806 or email homelibrary@hornsby.nsw.gov.au