Threatened Forests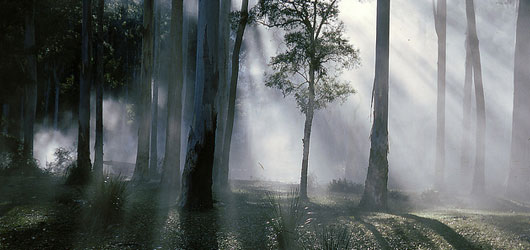 Hornsby Shire is home to 26 known threatened plant species. The two most significant threatened forests are the Blue Gum High Forest and the Sydney Turpentine Ironbark Forest.
Both threatened forest communities are endangered by property development, along with the mowing and clearing of understorey plants. The Sydney Turpentine Ironbark Forest is further threatened by rubbish and green waste dumping, plus the grazing of cattle or sheep.
Blue Gum High Forest
The Blue Gum High Forest is critically endangered, with only 37 hectares remaining in Hornsby Shire in areas such as Epping, Beecroft, Hornsby, Pennant Hills and Thornleigh.
It is a tall, open forest community populated by the Sydney blue gum and blackbutt, along with forest oak, Sydney red gum and other tree species.
Sydney Turpentine Ironbark Forest
This is an open forest community with the dominant canopy trees being the Sydney turpentine, grey ironbark and Sydney redgum.
Only 195 hectares of Sydney Turpentine Ironbark Forest remain in Hornsby Shire, with locations including Reddy Park in Hornsby and Carrs Bush in Galston.