Options for Unwanted Items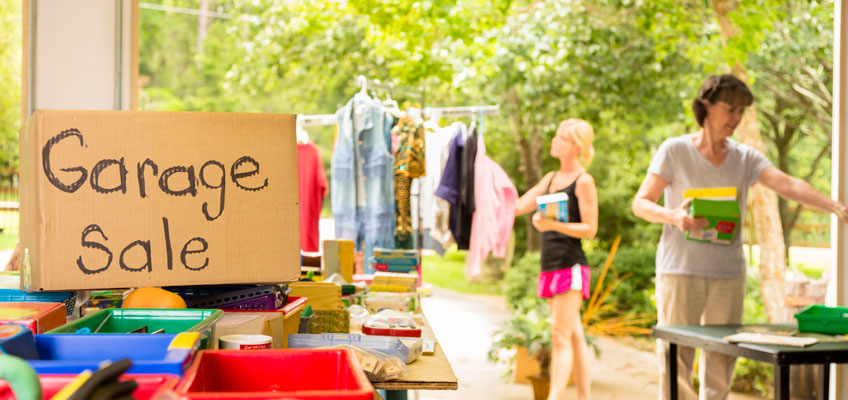 Hold a garage sale
Garage sales are a great way for you to make some extra money, meet your neighbours and reuse valuable resources.
Do you have items you no longer want, but they are too good for your bulky waste clean-up collection? Do you want to reduce the amount of waste going to landfill?
Hold a Second Hand Saturday garage sale before your next bulky waste clean-up collection. This will not only help you meet your neighbours and help the environment, but you will rehome unwanted items for some extra cash.
On Your Second Hand Saturday
Set up the items you're selling inside your residential property's boundary – nothing on the footpath.
Dangerous goods, chemicals, faulty electrical items, firearms or rubbish are not allowed.
Holding a Secondhand Saturday event before your scheduled bulky waste collection may mean your unsold bulky items can be added to your bulky waste pile. Please note it's your responsibility to make sure your waste items are eligible for collection. Check the bulky waste collection page if unsure.
---
Sell online
You could consider selling second hand items online at:
---
The Bower Collection and Rehoming Service
The Bower is an award-winning environmental not-for-profit that is committed to reuse and reducing landfill. They have agreements with over 20 Sydney metropolitan councils to collect unwanted household goods and rehome them.
Acceptable items include electronic appliances, furniture, kitchenware, clothing, books, doors and windows, timber, plumbing, gardening, hardware and tools, bric-a-brac, boxed tiles and pavers, bikes and parts, paint, whitegoods, sports and leisure goods. Hornsby Shire residents can organise a free pick up, for more information go to https://bower.org.au/
---
Donations
Not-for-profit charity stores may accept your wearable unwanted items, please contact them prior to donating. For a list of charity stores in the Hornsby Shire please see the Guide to local charity stores in Hornsby.
---
Bulky Waste Collection
Your bulky waste collection is for large unwanted household items. These items go straight to landfill, so it should be a last resort disposal option.
Waste Matters
Waste and Recycling Videos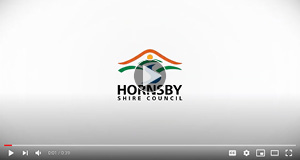 Get some tips and advice on what you can do to recycle right.