Compost and Worm Farming
Did you know food waste makes up almost 40 percent of material in the red lid garbage bin?
In Australia an estimated $5.3 billion of food is discarded each year, equal to 20 percent of purchased food, making it the most wasted commodity in Australian households.
Compost bins and worm farms are an excellent way to reduce your waste and improve the fertility of your garden's soil.
To see working models of a compost bin and a worm farm, or for further information on eco-gardening, visit us at the Fagan Park Eco Garden.
Hornsby Shire Council also hosts regular free workshops on worm farming and composting. For more information visit our What's On calendar or call Council's Waste Hotline on 9847 4856.
To find out more, watch our videos below on composting and worm farming.
Composting
Worm Farming
Buy a compost bin or worm farm
Would you like a half price compost bin or worm farm?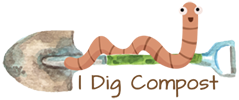 Visit I Dig Compost and take our composting or worm farming tutorials. Once you have completed the tutorial, take the quiz to receive a voucher for a half price compost bin or worm farm.
To purchase a compost bin or worm farm call Council's Waste Hotline on 9847 4856 or email waste@hornsby.nsw.gov.au.
| | | |
| --- | --- | --- |
| 220L Compost bin - $40 | Compost turner - $18 | Worm farm - $80 |
All prices are subject to change without notice.
Love Food Hate Waste
The Love Food Hate Waste website is full of tips to reduce your avoidable food waste, such as leftovers that never get eaten or food that reaches its expiry date.
See the Love Food Hate Waste website for more information.
Further resources:
Your Guide to Waste Services
Find out what can and cannot be put into your bins and get great tips to reduce the amount of waste going to landfill.
What's New
Council is preparing a new Waste Matters Strategy to guide the future direction of how we manage our Shire's waste and increase our current landfill diversion rate.