Native gardening tips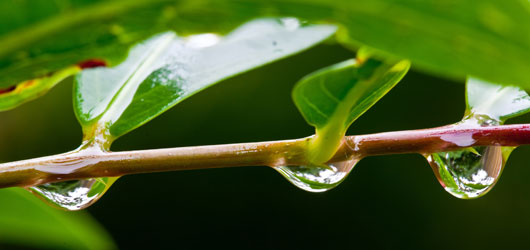 Gardens that encourage wildlife
Since European settlement many native animals have lost valuable habitat, placing their survival at risk. There are many ways you can help restore this to them, particularly if you live near bushland. These include:
Plant local species
Local plant species can greatly benefit local fauna. For instance, in Hornsby Shire the gang gang cockatoo feeds on specific gum trees and casuarina seed. View the range of plants local to the Hornsby Shire Council area along with a brief description of how they grow.
Build a frog pond
A frog pond can provide a clean unpolluted habitat for many frog species and water invertebrates, while also providing water and food for birds and lizards. Frog ponds are best placed in a semi-shade part of the garden and not directly under trees to minimise leaf build up. Rain runoff should also not be directed into your pond, to prevent pollution or pesticides killing your pond life. Learn how to make a mini frog pond - 1.2MB.
Hollows and nest boxes
Hollows and nest boxes are vital for a range of fauna including microbats, birds, possums, gliders, frogs and lizards. They are a dry, cool and safe place that many of Australia's native creatures rely on. If they can't find them, they seek out less natural homes like house roofs and garages. Place the nest box high to be safe from predators and near a branch for easy access. You can buy one or make your own.
Lizard Lounges
These are already found in many gardens in the form of rockeries, rubble piles and wood piles. However, you can easily create your own by placing ceramic piping, small rock piles, large flakes of bark, tall grasses, sedges and rushes, hollow logs or upturned ceramic pots throughout the garden for the common garden lizards. Some of the lizards found in gardens include the common skink, blue tongue lizard, large skink, legless lizards and a variety of geckoes. Blue tongue lizards are great because they eat garden snails and other grubs that may attack your garden, but remember they are susceptible to snail bait.
Is your property near water?
Those who live in a riverside area have an even more important role in protecting our local native wildlife. The plants there serve many functions, including purifying the water; reducing the risk of flooding; reducing erosion; and maintaining a healthy habitat for native animals and fish.
The Riparian Species List - 18kb has been compiled for residents who plan to plant near creeks and rivers.
Bird-attracting gardens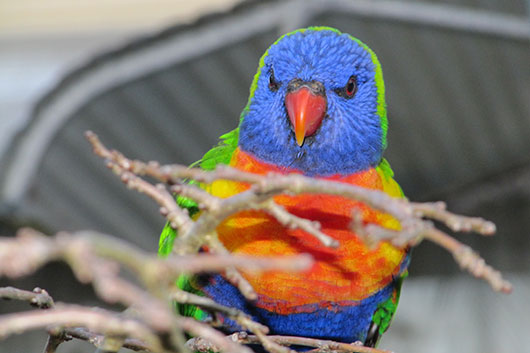 These are especially good because most plants that birds like are loved by people for their attractive flowers, colourful berries and sweet perfumes. Nectar-feeding birds prefer red and yellow flowers such as banksias, melaleucas, grevilleas, waratahs and bottle brush. Small birds like a range of native shrubs and grasses that attract small insects, as well as prickly shrubs that can give them a safe haven from predators. Bird baths are a great feature that will also help attract them.