Where Does my Bulky Waste go?

Council now collects all Accepted bulky waste in a single waste stream from the kerbside.
Your bulky waste will go to a resource recovery centre where metals, wood and mattresses will be recovered for recycling.
All of the remaining residual waste then goes to landfill.
Placing items out for bulky waste disposal should be your last resort, as most of this material ends up in landfill.
Council encourages residents to first consider garage sales, online sales, charitable donations and repairing or repurposing items before placing items out for bulky collections.
Mattress Recycling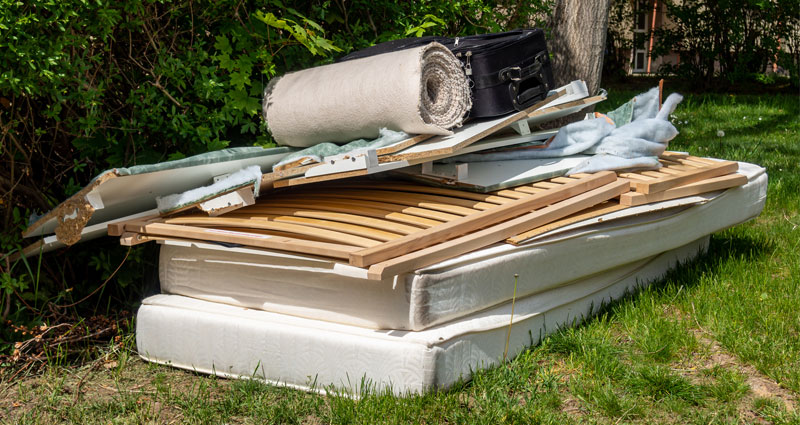 Hornsby Shire Council accepts mattresses through your kerbside bulky waste collection. These unwanted mattresses are taken to Mattress Recycle Australia (MRA) in Cootamundra, where the components such as steel, wood and fabric are separated for recycling.
The steel is recycled into new products, the wood is made into mulch, and the fabric is combined with crushed recycled glass to make high quality tiles. These tiles can be used for ceiling insulation, acoustic panelling or other decorative elements for new housing.
MRA is a not-for-profit organisation, giving meaningful work to those who need a pathway to employment, such as learning skills in manufacturing and truck driving.