Waste and Recycling
Hornsby Shire Council is responsible for the collection of waste throughout the Shire. Find out what you need to do with your waste to ensure that it is disposed of safely and efficiently.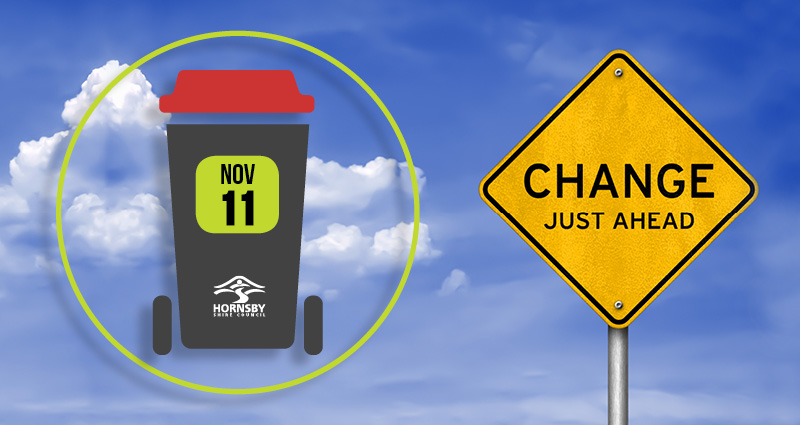 Bin collection day is changing for some residents
We have recently reviewed our waste collection services to streamline our bin collection number across certain suburbs within the Hornsby Shire. These changes will improve the consistency and reliability of our service to you.
Your Guide to Waste Services
Find out what can and cannot be put into your bins and get great tips to reduce the amount of waste going to landfill.
What's New
Council is preparing a new Waste Matters Strategy to guide the future direction of how we manage our Shire's waste and increase our current landfill diversion rate.