Upcoming Exhibitions
Wallarobba Arts and Cultural Centre
25 Edgeworth David Ave, Hornsby
Hornsby Art Prize Finalists' Exhibition
When: Wednesday 16 October to Sunday 27 October 2019, 10am-4pm
Award night: Saturday 19 October 2019, 6pm
The Hornsby Art Prize is an annual visual arts competition and exhibition delivered by Hornsby Shire Council in partnership with the Hornsby Art Society.
The Finalists Exhibition is a presentation of the top artworks chosen by a panel of judges from 2019 from five categories, Painting, Printmaking, Drawing, 3D Works and Digital Art Stills.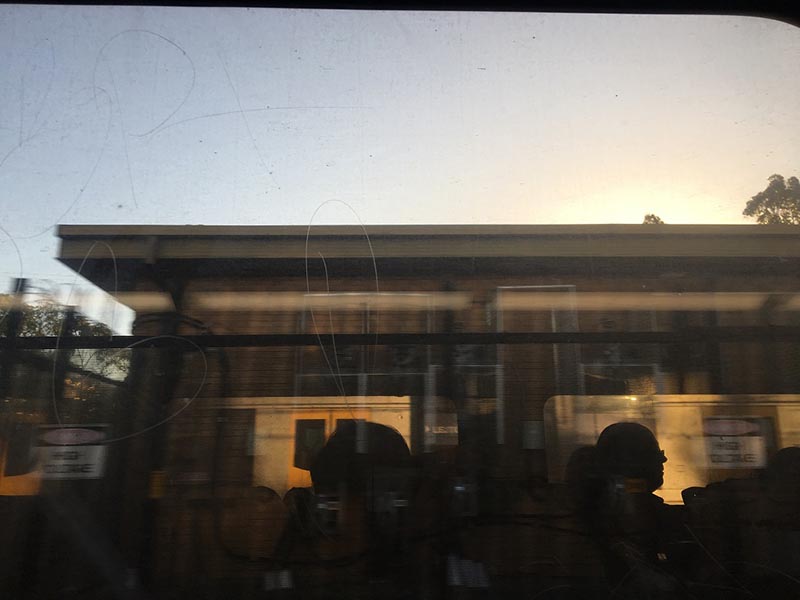 ---
Unthethered Fibre Artists inc. - Found Narrative
Unethered Fibre Artists Inc present Found Narrative finding the inner voice in fibre as a metaphor for the unsaid.
When: - -
Opening night event: 1 November 2019, 6pm-8pm Attendance is free
Fibre and textile artists interrogate, interpret and respond to the theme to produce an interrelated exhibition.
Curated by Jacqueline Schultze.
Image credits: Photographer Janet Tavener. Artwork Brenda Livermore.
---
Psychomachia
An exhibition by the 2018 Hornsby Shire Emerging Artist, Ben Walsh
When: - -
Opening night: Friday 15 November, 6.30pm-8.30pm. Attendance is free, registration essential
The term 'Psychomachia', translated as the 'Soul War', refers to the medieval allegory from the 5th century poet Prudentius. This term formed the basis Walsh's studio practice over the last year. This style leans toward dark surrealism using both realistic figurative painting and abstracted elements and ideas that distort the figure, creating a uniquely unsettling but beautiful image.
Engaging with themes of choice, desire and fear, Walsh seeks to create work that snares the viewer delivering them to a point of divergence whereby the imagery and themes presented within the works themselves will trigger the exploration of thought, as well as push people to explore and consider other views and perspectives within often ignored or supressed subject matters.
Having done small shows in community halls in 2015 and 2016, Walsh's first major project occurred in 2018 in a joint NAS and NIDA installation project named "The Path", in the same year he was awarded the Hornsby Emerging Artist Prize.
Image credits: Psychomachia by Ben Walsh
---
Print Making Workshop
When: Wednesday 13 November, 10am-1pm. $60. Book online
Studio ARTES are offering a printmaking workshop at Wallarobba Arts and Cultural Centre as part of our ALL IN series of public workshops. These workshops are open to everyone! This workshop features collagraph printmaking teaching both intaglio and relief printing techniques.
Participants will learn how to create a plate, how to prepare to print and how to produce an image. The workshop will run for 3 hours.
Image credits: Untitled – Duly Priced Drink Collaborative Workshop
---
Dancer's Landscape
An exhibition by the 2018 Wallarobba Outstanding Local Artist, Ross 'Rosco' Philip
- -
Opening night: Friday 22 November 2019, 6.30pm-8.30pm. Attendance is free, registration essential
Artist Talk: Sunday 24 November 2019, 2pm-3pm. Free. Reservations Preferred
Local artist Ross 'Rosco' Philip is an established and contemporary artist, his artistic experience expands throughout multiple mediums, practices and forms of art. Dancer's Landscape uses original pointe ballet shoes as a stimulus for creating sculptures, artist Ross 'Rosco' Philip began a body of work in a personal spiritual response to the hundreds of pointe shoes worn and decayed throughout a performers career. The shoes are a reverence to some of the greatest ballerinas to have been performers as there is an ingrained and uncommunicated language that is unveiled in many of Ross's works.
Image credits: Ross 'Rosco' Philip – Dancer's Landscape – Photo credit: Brendan Read
---
Every Picture Tells a Story
Wallarobba Printmakers Exhibition
- Sun-
Opening night: Friday 29 November, 6.30pm
Join the community print group the Press Gang joined by Roz Keane's Stables Print Studio at their exhibition celebrating eight years of the Community Print Studio at Wallarobba. A combined exhibition, the printworks share Artist's personal stories and the beauty of the Hawkesbury and Brooklyn.
Image credit: John Crawford – Dry Country Maturing Sun