Fagan Park
COVID-19 UPDATE – Friday, 5 November 2021
In accordance with the NSW Government roadmap for reopening, we are pleased to welcome our community back to many of our Council facilities.
From Monday 8 November, the following changes will be in place for booking Council's park facilities. All hirers must comply with the current Public Health Orders, including vaccination requirements and gathering of people.
Crosslands Reserve
Camping bookings open
Shelter bookings open (shelter has seating capacity for 12)
Lilian Fraser Gardens
Meeting room available for bookings with a maximum gathering of 12 people
Lisgar Gardens
Bookings available for wedding ceremonies, limited to 50 people
Lisgar Gardens is not available for wedding receptions
Inclinator is currently not available
Galston Recreation Shelter
Picnic shelter bookings available
Fagan Park
Garden bookings for wedding ceremonies open, with capacity limits varying by garden location.
Shelter bookings open
Fagan Park is not available for wedding receptions.
Council's playgrounds, outdoor fitness equipment, bushland reserves, tracks, trails, skate parks and tidal pools are open for community use, subject to the latest COVID restrictions from the NSW Government.
Please note the following:
Caution is urged when using these areas.
Please observe current government guidelines for exercising, social distancing, gatherings of people and wearing of masks.
It is your responsibility to leave an area if it is too busy.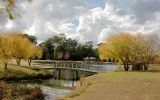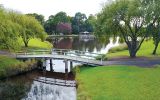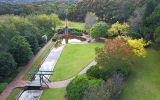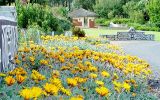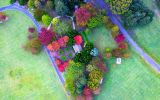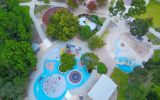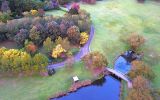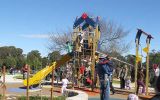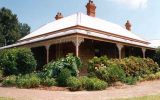 The crown jewel of Hornsby Shire's parks, covering 55 hectares that include a range of attractions for everybody.
CONTACT INFORMATION
Location:
38-48 Arcadia Road, Galston
Open hours:
7am until 5.30pm (6.30pm during daylight savings)
Open days:
open every day except Christmas day
Contact:
9847 6666 or email
hsc@hornsby.nsw.gov.au
For further information about booking Garden Areas for Wedding Ceremonies please contact Council's Customer Service Team on 9847 6666.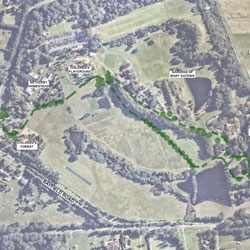 Fagan Park Arboretum
The Eucalyptus Arboretum at Fagan Park will be a living legacy where all 100 species of Eucalyptus in the Sydney Bioregion can be seen in one place.
The arboretum will be an outdoor museum of trees which are planed either individually or as groups to showcase their splendour and unique features.
The arboretum will evolve over time as funding becomes available.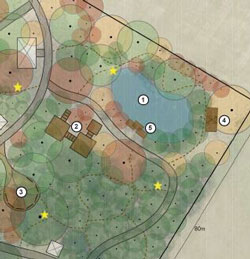 Fagan Park Children's Forest
The Children's Forest will provide opportunities for children to connect positively, tangible and directly with trees.
Proposed elements within the Children's Forest include: a tree house, hidden sculptures for children to find, informal discovery trails and a pond.
The children's forest will evolve over time as funding becomes available.