Citizenship Ceremony Dates
COVID-19 UPDATE – Wednesday, 28 July 2021
With the announcement today by the NSW Premier of an extension of the current lockdown to 28 August 2021, and in accordance with NSW Health guidelines, Council services operating in the community remain limited.
Our facilities remain closed. This includes Hornsby Shire Libraries, Community Centres, Thornleigh Brickpit, Hornsby Shire Aquatic & Leisure Centres, Thornleigh Community Recycling Centre and our Customer Service Centres.
These measures are to keep our community and our staff safe during this current outbreak but we are still here for you. Please be assured that we will respond to emergency callouts. If you have any requirements of Council, please contact Customer Service on 9847 6666 and online as usual and we will respond during normal business hours.
Under these current restrictions, while we may not be able to respond face-face, we will endeavour to find a way to assist in a COVID-safe way wherever possible. Many of our services are available online, including lodgement of Development Applications, and our Duty Planning Officer is available for enquiries on 9847 6760 (8.30am-5pm).
Further information on the new restrictions is available in the NSW Premier's media release and on the NSW Health website.
We are constantly monitoring this evolving situation and will keep you updated here and on Facebook with any changes.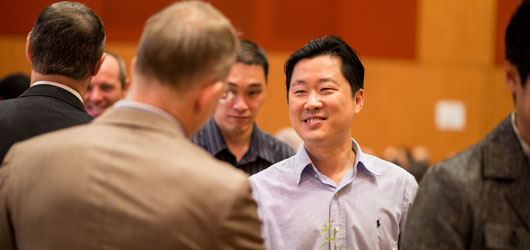 Apart from Australia Day and Australian Citizenship Day, citizenship ceremonies take place once or twice a month on a Wednesday with two ceremonies held on the day.
Australia Day Ceremony
Tuesday 26 January 2021 – Australia Day (80 candidates)
2 Ceremonies at 9.30am and 11.15am for 40 Candidates each ceremony
Monthly ceremonies for 2021
Wednesday 3 February 2021
Wednesday 3 March 2021
Wednesday 31 March 2021
Wednesday 21 April 2021 (extra)
Wednesday 5 May 2021
Wednesday 19 May 2021 (extra)
Wednesday 2 June 2021
Wednesday 23 June 2021 (extra)
Wednesday 18 August 2021 (extra)
Wednesday 1 September 2021
Friday 17 September (Australian Citizenship Day) 2021
Wednesday 6 October 2021
Wednesday 3 November 2021
Wednesday 1 December 2021
Councillors 2019/20 Committee Representation
See the representation of Councillors on local committees and working parties.
Council Meetings 2021
Wednesday 10 February 2021
Wednesday 10 March 2021
Wednesday 14 April 2021
Wednesday 12 May 2021
Wednesday 9 June 2021
Wednesday 14 July 2021
Wednesday 11 August 2021