2021 Local Government Elections
The next election of a Mayor and Councillors for the Council of Hornsby Shire will be held on Saturday, 4 September 2021.
The election will be administered by the NSW Electoral Commission (NSWEC) under a contract with Council.
The NSWEC will appoint a Returning Officer who will assume full responsibility for the election and liaise with relevant Council staff to ensure the election process proceeds in an efficient and effective manner.
Local Government elections in New South Wales are usually held every four years. However, the elections planned for 2020 were postponed for 12 months due to the coronavirus pandemic.
For more information about these elections, please visit the NSW Electoral Commission website or call 1300 135 736.
If you're a resident in the Hornsby Shire Council Local Government Area, you can "check your enrolment" under "2021 NSW Local Government Elections" at NSW Electoral Commission. This will also tell you which ward you will be voting in.
If you are not a resident, you may still be entitled to vote if you own, occupy or lease property in the Hornsby Shire Council area as a corporation, business or individual.
You may register in your own right as an individual or as a nominated company officer (or equivalent) of a corporation. Registration is not compulsory.
Completed application forms should be sent to Council by email hsc@hornsby.nsw.gov.au or by post to PO Box 37, Hornsby NSW 1630
Please use the relevant form below for your application.
If you're passionate about what happens in your local community, becoming a Councillor is an exciting opportunity to make a difference and to represent the interests of residents.
For more information on how to become a Councillor please see these links:
Women for Election
NSW has fewer female Councillors than any other Australian state. Women for Election Australia provides information and support to encourage more women to run for public office.
Pre-Election Candidate Information Sessions
If you are considering nominating for election to Council, it's important that you have a solid understanding of the role before you nominate. Being informed will help ensure that you have seriously considered whether you have the knowledge, skills and personal attributes required to fulfil the responsibilities of civic office and effectively meet the demands of representing your community on Council.
Council is holding two sessions for prospective candidates to deliver general information about the election process as well as specific information about Hornsby Shire.
Wednesday, 30 June 2021
Council Chambers, 296 Peats Ferry Road, Hornsby
Pre-Election Candidate Information Sessions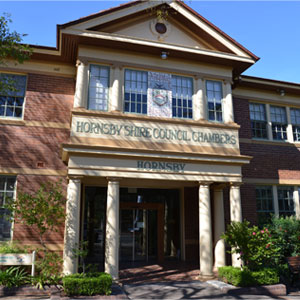 Understand what's involved in being a Hornsby Shire Councillor
Wednesday, 30 June 2021