Waste and Recycling
Did you know? The green lid bin is used for grass clippings, prunings, twigs and small branches no longer than 300mm. Our green waste collection was interrupted this week when a bin containing a large log caused damage to a truck. Split large logs and bring to Chipping for Mulch Days or a waste management centre.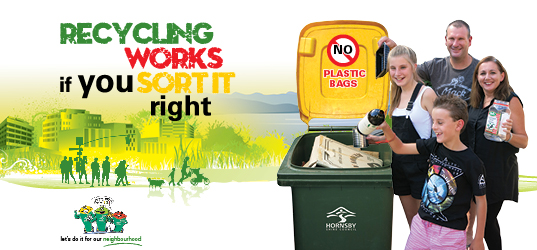 Council provides a range of waste and recycling services for residents and local businesses.
Avoidance is the best way to reduce waste. When you are considering purchasing a new item, ask yourself:
Do you really need to buy that product?

How will you dispose of the packaging?

What will you do with the old one?

Can it be composted?

Can someone else use it?
Avoid, Reduce, Reuse and Recycle - It all starts with your shopping habits.
Visit www.livinggreener.gov.au for more information about reducing waste.