Paving the Way
Hornsby Shire Council has joined forces with 15 Sydney councils to drive a new age of sustainable road-making by using recycled crushed glass as a substitute for natural sand in local roads and footpaths. This is part of the Southern Sydney Regional Organisation of Councils (SSROC) Procure Recycled: Paving the Way initiative.
Starting July 2021, Paving the Way is expected to recycle the equivalent of over 80 million glass bottles per year back into local roads, while reducing greenhouse gas emissions equivalent to planting 14,000 trees per year.
While most kerbside glass is currently recycled back into bottles, Paving the Way will ensure that all remaining glass not fit for making bottles is recycled locally.
From July 1, Council will recycle just over 2.4 million glass bottles into 10,300 tonnes (or 534 RCG tonnes) of asphalt Council will require throughout the year.
By working together with other councils to signal significant ongoing demand, Paving the Way is stimulating end markets for recycled glass while supporting local jobs and the development of essential recycling infrastructure in the region. Increasing the value of recyclable glass also supports the stabilisation of council recycling costs.
Councils participating in Paving the Way include Bayside, Burwood, Canada Bay, Canterbury-Bankstown, City of Sydney, Georges River, Hornsby, Inner West, Lane Cove, Northern Beaches, Randwick, Ryde, Sutherland, Waverley, Willoughby and Woollahra.
Waste Matters
Waste and Recycling Videos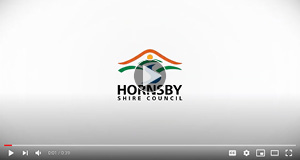 Get some tips and advice on what you can do to recycle right.