Community Recycling Centre
COVID-19 UPDATE – Wednesday, 28 July 2021
With the announcement today by the NSW Premier of an extension of the current lockdown to 28 August 2021, and in accordance with NSW Health guidelines, Council services operating in the community remain limited.
Our facilities remain closed. This includes Hornsby Shire Libraries, Community Centres, Thornleigh Brickpit, Hornsby Shire Aquatic & Leisure Centres, Thornleigh Community Recycling Centre and our Customer Service Centres.
These measures are to keep our community and our staff safe during this current outbreak but we are still here for you. Please be assured that we will respond to emergency callouts. If you have any requirements of Council, please contact Customer Service on 9847 6666 and online as usual and we will respond during normal business hours.
Under these current restrictions, while we may not be able to respond face-face, we will endeavour to find a way to assist in a COVID-safe way wherever possible. Many of our services are available online, including lodgement of Development Applications, and our Duty Planning Officer is available for enquiries on 9847 6760 (8.30am-5pm).
Further information on the new restrictions is available in the NSW Premier's media release and on the NSW Health website.
We are constantly monitoring this evolving situation and will keep you updated here and on Facebook with any changes.
The Thornleigh Community Recycling Centre (CRC) makes it easy for residents to safely dispose of problem wastes that cannot go into household garbage bins or kerbside collection.

This is a free service for households.
Location:
29 Sefton Road Thornleigh (
see site map
)
Opening hours:
Tuesday to Friday, 8.30am-4pm; Saturday 8.30am-12pm
Closed Public Holidays
Residents can drop off the following items for FREE. For items not listed below please refer to the A-Z Waste and Recycling Guide.
Car and motorcycle batteries - All sizes and types.

Tip: Wear gloves when handling.

Clothing and accessories - Hats, belts, shoes, handbags, etc. Household textiles such as rugs, linen, towels and curtains are NOT accepted.

Tip: Ensure your items are bagged.

Electronic Waste - Televisions, desktop computers, laptops, tablets, PC monitors, loose hard drives, keyboards, plastic computer speakers, motherboards, video and sound cards, printers (with toners removed), scanners, network devices, set top boxes, mice, other computer parts,
cables, IT accessories, gaming equipment, web cameras, DVD and VCR players, CD and DVD discs (discs only not the covers).

Fire Extinguishers - Any type used in the home.
Flattened cardboard - Large sheets of cardboard or excess flattened boxes that do not fit in yellow lid bin at home.

Tip: Flatten boxes before coming to the CRC.
Fluorescent light globes and tubes - All types.

Tip: Wrap broken globes or tubes in newspaper or plastic bag.
Gas Bottles - Any type used for BBQ, camping or caravan. Also accepted are oxygen, butane, helium etc canisters.
Household batteries - Single use and rechargeable batteries. All sizes and types.

Tip: Remove packaging for unused batteries.
Mobile phones - All types, old and new.
Motor oils - Containers of sump oil, engine oil, two and four stroke oil, diesel oil, lubricating oil etc.

Tips: Decant the same types of oil into fewer containers before coming to the CRC. Put empty containers into red lid garbage bin.
Other oils - Containers of cooking oils, auto transmission fluid, brake fluid, hydraulic fluid, power steering fluid, engine coolant etc

Tips: Decant the same types of oil into fewer containers before coming to the CRC. Put empty containers into red lid garbage bin.
Paint - Oil based and water based tins of paint. In liquid form. Also accepted are solvent based paint, metallic enamel paint and epoxy paint.

Tips: Decant the same types of paint into fewer tins before coming to the CRC. Take lids off empty tins. Put both lid and empty tin into red lid garbage bin.

Find out more about hazardous waste
Polystyrene - Accepting white rigid Polystyrene from packaging without sticky tape from small and large appliances, white fruit and vegetable boxes. Number 6 only. No coloured, waxy or flexible foam, bean bag/packaging beans, meat trays or takeaway food containers.
Printer cartridges - All sizes and types. Liquid and powder toners.

Tip: Remove all packaging for unused cartridges.
Smoke Detectors - Any type used in the home.

Tip: Remove batteries.
Soft plastic bags and plastic packaging - If it is clean and can be scrunched into a ball.

Tip: Check this list for more detail.
Spray cans - Canisters containing hazardous material such as spray paint, varnish, WD40, fly spray etc

Find out more about hazardous waste
For items not listed above please refer to the A-Z Waste and Recycling Guide.
Only household quantities and container sizes of these materials will be accepted.
For enquiries contact Council's Waste Hotline: 13 70 30.
---
Storing and transporting your wastes
Please handle and transport your materials carefully and safely. Wear gloves and protect your vehicle by placing items on a protective sheet or tray in the boot to capture any leaks or breaks
This Community Recycling Centre is supported by the Environmental Trust as part of the NSW EPA's Waste Less, Recycle More initiative in partnership with Hornsby Shire Council.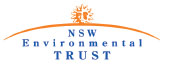 Plastic Free July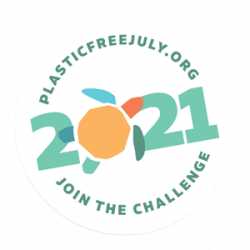 Choose to refuse single use plastics. Join the challenge!
Waste Matters
Waste and Recycling Videos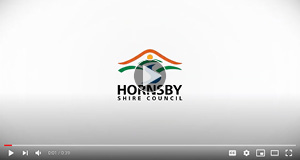 Get some tips and advice on what you can do to recycle right.