Local Waste Champions
Waste Matters @ School
Our Hornsby Shire community is making positive changes to increase recycling and reduce waste going to landfill. Two local schools have shown how their passion for the environment and innovative ideas can achieve great results.
Hornsby North Public School
At the Hornsby North Public School community fair they set up a temporary Return and Earn, with all the proceeds going back to the school, what a great idea!
They also encouraged people to bring along their own food containers and all food stalls were required to have sustainable packaging, such as using biodegradable materials and corn starch utensils. To minimise packaging waste, all their raffle prizes were packed in reusable items such as toy baskets or cane hampers. These initiatives greatly reduced the amount of waste generated at the event.
Pennant Hills Public School
At the Pennant Hills Public School fete they collected soft plastics for recycling from the stall holders and provided two waste streams – general and Return and Earn. Their 'green team' was on hand to monitor the separation of the waste streams. Well done 'green team'!
Refillable water stations were provided by Sydney Water, saving 13kg of plastic going to landfill. On the day 602 litres of tap water was consumed, saving 1003 bottles from being purchased, saving the students and families approximately $2,179. Other positive environmental impacts from the water stations included 1505 litres of water saved in the production of plastic bottles and 704 kWh energy saved, which would be equal to running a light bulb for 7,043 hours.
Recycle Right!
Congratulations to both schools for their efforts in reducing waste and encouraging recycling in their local community (these events took place prior to COVID-19 restrictions).
Waste Matters
Waste and Recycling Videos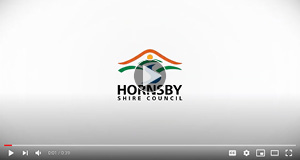 Get some tips and advice on what you can do to recycle right.