Mural - Community Recycling Centre
Stage 1 – April 2020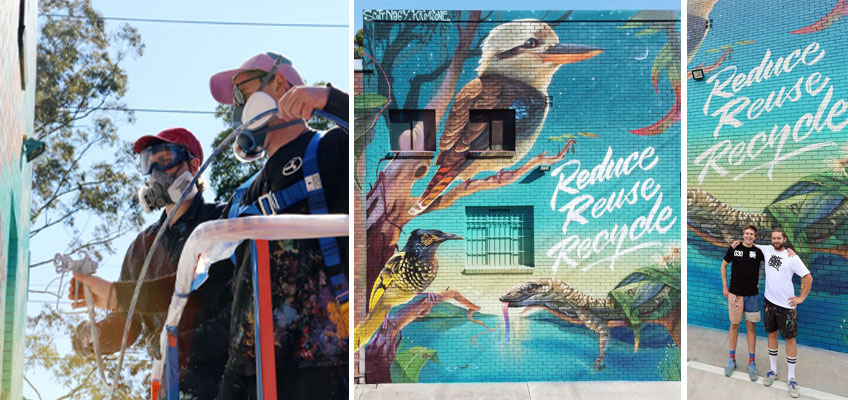 Mural artists Scott Nagy and Krimsone painted the wall of our Community Recycling Centre with a bushland theme, incorporating a kookaburra, regent honey eater and blue tongue lizard. Both artists grew up in the Blue Mountains, surrounded by native flora and fauna. This connection to the Australian bush shows in their work, which often has environmental themes.
Stage 2 – September 2020

In Stage 2 of this project, mural artists Scott Nagy and Krimsone continued the bushland theme by adding native birds including the Glossy Black Cockatoo, Eastern Spinebill and White Faced Heron. The mural also promotes sustainability, featuring items that are accepted at the Thornleigh Community Recycling Centre such as e-waste, paints, soft plastics and clothing.
2020 Australian Street Art Award Finalist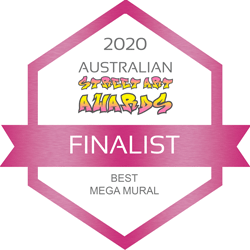 The Community Recycling Centre Mural has been nominated as a Finalist for the 'Best Mega Mural' 2020 by Australian Street Art Awards.