Storey Park Community Centre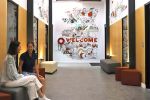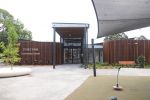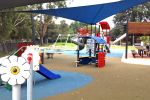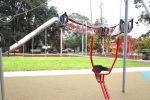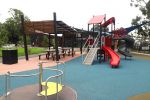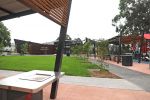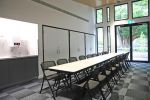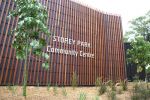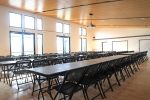 Storey Park is set to become a fabulous new destination for the local community of Hornsby, Asquith and beyond.
Storey Park Community Centre
This new community facility, playground and park opened on Sunday, 26 January 2020. The new facility is built on the existing Asquith community centre site and includes:
A state-of-the-art space catering for all community needs, with multipurpose rooms that will be ideal for a wide range of events and activities;
Park facilities with a bike path, plenty of shade and seating, as well as barbecue and picnic areas;
Onsite parking and fully landscaped surrounds;
An inclusive play environment with an adventure area allowing people of all age groups and abilities to play together.
Project Updates
December 2019 – The community centre is nearing completion with almost all of the building's internal fittings installed, including carpeted and timber flooring, kitchen and bathroom fittings, ceilings and the power is on. Outside, the cladding is complete, the soft fall rubber and shade sails in the playground are installed and the grass has been laid. All that remains is the installation of gates and fencing, retaining walls and the completion of the landscaping.

August 2019 – The community centre is close to lock up stage with the doors ready to be installed in the coming weeks. The roof, wall cladding and windows have all been completed and the external of the building is ready for painting. Internally work is progressing with majority of the walls insulated. Gyprock and flooring is being installed and is expected to be complete in the coming month. Work on the playground is progressing quickly with the large climbing net and slide erected last week. The remainder of the play equipment is being installed and the footpaths are being formed up around these pieces.

March 2019 – Construction of the centre is progressing with the foundations of the building completed last month and the steel frame taking shape. Works have commenced on the retention and rain water tanks, located under the carpark. The rainwater tank has a capacity to hold over 40,000 litres of water for reuse on site. Work on external brick walls of the structure has commenced, with the roof due to start in the coming weeks.

November 2018 - Following two weeks of wet weather in October, demolition works have now been completed with the old community centre and park infrastructure removed and the site cleared. The builders have commenced site set out in preparation for the footings.
August 2018 - Council has appointed builders and will commence work next month, in September. The project is expected to be completed in late 2019 (subject to inclement weather conditions).
Development Application
Council approved the development application for this project in February 2017. The DA can be viewed at http://bit.ly/StoreyDA.
Fact Sheet
Further Information on the Storey Park Community Centre development.
Please contact Venue Management Team, Hornsby Shire Council on vmt@hornsby.nsw.gov.au or 9847 6050.